Diversity, Equity and Inclusion

---
---
As a dynamic health sciences and academic community, the Harrison College of Pharmacy values and celebrates the individuality of all students, staff, faculty, alumni, patients, and other stakeholders. We foster a safe and welcoming environment in which everyone can openly express their views, collaborate, strive for personal growth, and achieve professional excellence. Diverse perspectives are proactively included in all activities of the school including teaching, research, clinical care, outreach, service, and administration. All stakeholders are challenged to work together to build a more just, inclusive, and equitable society that protects and enhances the dignity, health, and wellness of each member.
---
Our Commitment
The Harrison College of Pharmacy, in creating a revised Strategic Plan for Diversity, Equity and Inclusion, endeavors to maintain congruency with and build upon the guiding principles of Auburn University's goals, and the School's Strategic Plan to promote diversity, equity and inclusion throughout the School's activities.
Goal #1: Develop and implement programs to attract, admit, support, retain, and graduate a diverse and qualified student body.
Goal #2: Create an inclusive and diverse workplace to attract, recruit, support, and retain qualified faculty and staff.
Goal #3: Create, cultivate and sustain an open and welcoming community that fosters dialog, understanding, unity, growth, and respects differences and advances inclusion, diversity, and equity throughout the Harrison School of Pharmacy.
---
Initiatives
To further promote diversity, inclusion and equity within the Harrison College of Pharmacy, the school has launched a number of initiatives, including funding for scholarships and a post-doctoral program.
Pharmacy Inclusion and Diversity Annual Fund for Excellence
The Pharmacy Inclusion and Diversity Annual Fund for Excellence is established through the Auburn University Foundation by alumni and friends of the Harrison School of Pharmacy. Funds may be used to support the inclusion and diversity initiatives, including scholarships with a goal of increasing diversity within the school. Those interested in supporting the fund can visit HCOP's Giving Website and select the Pharmacy Inclusion and Diversity Annual Fund for Excellence.
Postdoc Pathway Program
The Harrison School of Pharmacy created the "Pathway Program" to provide opportunity for highly-qualified scholars from historically underrepresented groups to move from postdoctoral positions into full-time faculty positions in academic pharmacy and pharmaceutical research.
The program offers the participants a unique opportunity for a customizable postdoctoral experience that provides individualized professional development and mentoring and is tailored to each participant's academic career goals.
The one-year appointment is renewable twice for a total of up to three years in a trainee position. Following postdoctoral appointment, participants will be considered for research-track, tenure-track or clinical faculty positions within the school, depending on funding and performance in accordance with school and university policies and practices for faculty appointments.
---
Council for Diversity, Inclusion and Equity
The council helps make the Harrison School of Pharmacy a stronger, more dynamic, and more culturally competent organization by providing guidance and advice to the Dean on all matters related to diversity, inclusion, and equity.
Charges
Proactively identify and recommend specific actions that could be taken to make the Harrison School of Pharmacy a more diverse, inclusive, and equitable organization in which to work, learn, and visit.
Provide feedback and guidance to the Dean and other members of the HSOP community on strengthening diversity, inclusion, and equity in areas such as patient care, instructional and assessment activities, facilities, procedures, policies, marketing, fundraising, student affairs, and the recruiting and retention of faculty, staff and students.
Provide feedback and guidance in the development, implementation, and review of the School's Strategic Plan for Diversity, Inclusion and Equity.
Monitor local, state, national, and international trends and issues related to diversity, inclusion, and equity and recommend appropriate changes to School policies and procedures.
Professionally represent and promote the School by modeling the highest standards of intercultural competence, sensitivity, and leadership at all times.
Meet with the Dean and other members of the HSOP community periodically to discuss relevant matters
---
2020-21 Council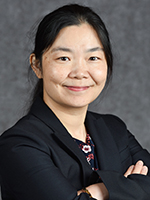 Dr. Jingjing Qian
Chair
Dr. Kevin Astle
HSOP Faculty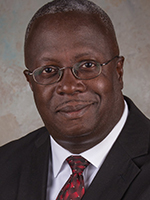 Al Davis
Community Representative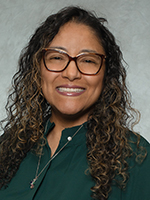 Dr. Glady's Heard
HSOP Faculty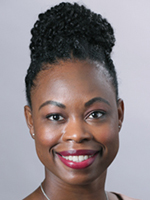 Dr. Ebony Jackson
Alumni Representative
Jenny Johnston
HSOP Staff
---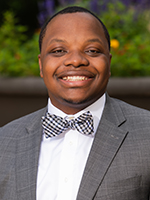 JuWan Robinson
Auburn University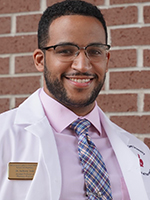 Anthony Todd
External Faculty/Preceptor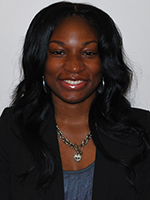 Brianna Whitfield
Pharm.D. Student
---