Pharm.D. Application Process
---
---
Students apply to the Harrison College of Pharmacy for admission into the Doctor of Pharmacy Program through the PharmCAS forms. This is done upon satisfactory completion of the Pre-Pharmacy program or evidence that this program will be successfully completed at either Auburn University or another accredited college prior to admission. Students not previously enrolled at Auburn University must also apply and be admitted to Auburn University after their admission to the Harrison College of Pharmacy.
To be considered for admission to Auburn University, an applicant must have a satisfactory citizenship record, a minimum 2.5 cumulative GPA on a 4.0 scale on all college work attempted, and eligibility to re-enter the institution last attended. Please be aware that Auburn University Harrison College of Pharmacy does not grant grade forgiveness. Grades of D will not transfer into a professional program at Auburn University. If a course is repeated, both the initial and repeat grades for the course will be used in calculating the GPA.
Upon completion, the PharmCAS Application will be reviewed by the college's Admission Committee. The Committee will make a decision on each applicant to either extend or deny an invitation for an interview. All correspondence will be sent by email to the address you provide on your PharmCAS application.
If you are extended an interview, it is mandatory that you attend. It is anticipated that interviews will begin in August and may extend through April. Interviews will be conducted during the week. Applicants invited for an interview will be notified by email indicating the date and time their interview will take place in the Harrison College of Pharmacy. Applicants will be interviewed by students, faculty and staff. The interview is designed to evaluate the applicants' interpersonal, leadership and problem-solving skills. An interview score is calculated and is utilized in making admission decisions. A list of possible hotel accommodations, directions, and a campus map are provided to assist with your travel planning.
Following the interviews, the college's Admissions Committee reviews the file of each applicant. This evaluation includes consideration of the calculated GPAs, the interview results, and the completed PharmCAS application. In addition, factors such as semester/quarter course loads, trends in the GPAs, extracurricular activities, completion of advanced credit coursework, holding undergraduate or graduate degrees, work experience, and leadership/volunteer activities are taken into consideration.
Applicants can expect to receive a decision on admission within two weeks after their interview. At that time they will be notified as to whether they have been admitted, denied admission, or deferred for later consideration. If admitted, a non-refundable deposit of $500.00 will be due within 14 days of the admission notification and this deposit will be applied to the first year tuition. Those applicants that have been deferred can expect to receive a final decision regarding admission or denial by no later than mid-May. All correspondence will be sent by email.
Students accepted into the Pharm.D. program will be expected to provide evidence of CPR (American Heart Association - Basic Life Support for Health Professionals) certification. It is the student's responsibility to locate the training. Hospitals, police/fire/rescue departments, and schools are places to check.
---
Optional Testing
The PCAT is now an optional part of the HCOP admissions process. While the test is optional, applicants who wish to bolster their other academic credentials with their Pharmacy College Admissions Test (PCAT) scores can choose to do so and request that their PCAT scores be submitted to PharmCAS (school code 104).
Applicants may also submit their scores for the MCAT, DAT, OAT or GRE for consideration, as long as the test has been taken within five years of the date of application to HCOP.
PharmCAS Application
The Harrison College of Pharmacy utilizes the Pharmacy College Application Service (PharmCAS). This centralized service allows applicants to use a single application to apply to multiple Pharm.D. Degree programs. PharmCAS collects and processes applications to pharmacy colleges and schools that participate in this service.
Applicants who apply through PharmCAS submit a completed web-based application comprised of biographical data, post-secondary institutions attended, academic course history, work experience, extracurricular activities, and a personal statement.
We require two letters. One reference must be from professor who has taught you in a college math or science course and one reference must be from someone who can attest to your personal character (e.g., advisor, employer, pastor, coach, another instructor, etc.). Composite or committee letters from your undergraduate college or university may be substituted in place of the two references.
It is the applicant's responsibility to read and follow all PharmCAS and institution-specific instructions. To initiate this process please go to www.pharmcas.org and follow the instructions. Upon receipt of your completed PharmCAS application, you will be notified via email at the address you provide to PharmCAS.
---
Division of Academic Programs
Harrison College of Pharmacy
2316 Walker Building
Auburn University, AL 36849-5501
Phone:
334-844-8348
Fax: 334-844-8353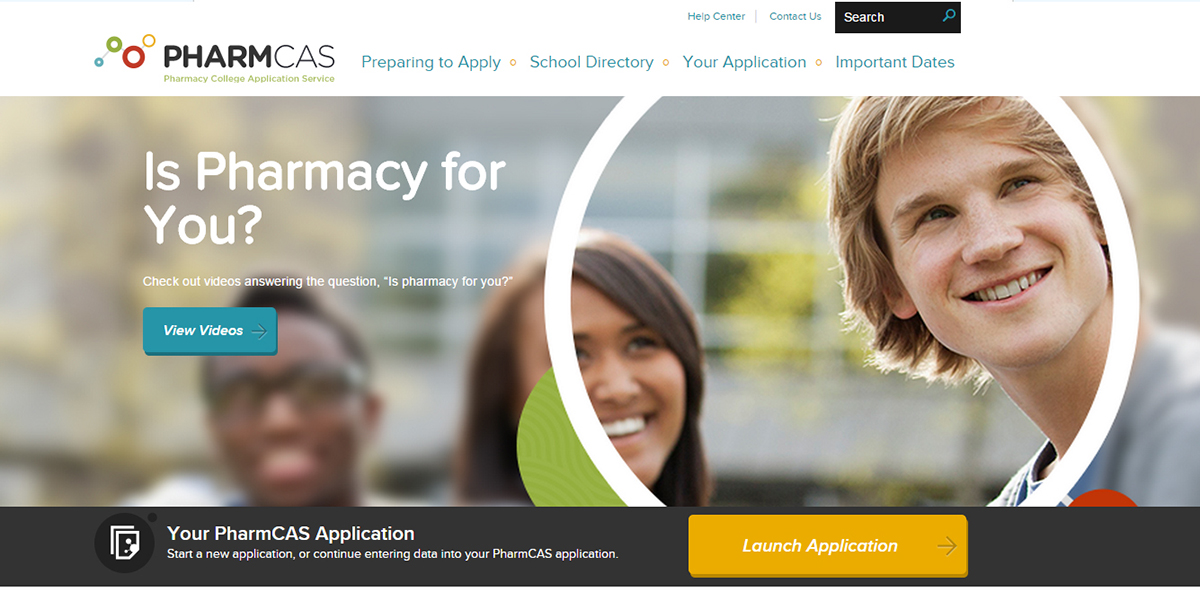 ---