Harrison School of Pharmacy
Faculty and Staff Directory
---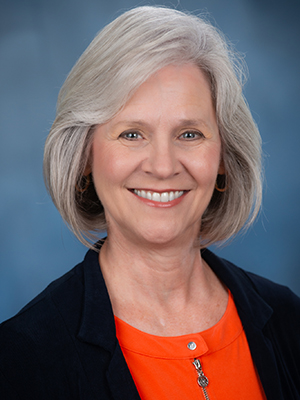 Anna Solomon
P3 Curricular Coordinator
Unit: Academic Programs
Auburn University
Harrison School of Pharmacy
2229 Walker Building
Auburn, AL 36849
Email: solomae@auburn.edu
Phone: 334-844-8347
Fax: 334-844-4410
---
Bio
Education:
B.S., Pharmacy - Auburn, 1984
Pharm.D. - Auburn, 2008
---
Anna Solomon, Pharm.D., is the Curriculum Coordinator for the P3 year at the Harrison School of Pharmacy. As the Curriculum Coordinator, she provides curriculum, classroom, assessment and administrative support in the third year of the Doctor of Pharmacy program. Solomon works with a team of faculty and administrators to implement a variety of learning experiences. The program emphasizes student-centered learning, active learning, experiential integration of competencies and skills from all areas across the pharmacy curriculum.
In addition to her primary responsibilities with the P3 curriculum, she serves as the faculty advisor for the HSOP chapter of Universities Fighting World Hunger, which is a network of universities raising awareness of hunger issues. As an advisor, she appreciates the students' creativity and passion for not only raising awareness of hunger issues, but active involvement in creating solutions to this social issue. Solomon also serves as an Advisor for the HSOP Ambassadors, an elite group of students who represent the Harrison School of Pharmacy.
Solomon is a native of Decatur, Alabama and completed her B.S. in Pharmacy from Auburn in 1984. After graduation, she practiced pharmacy for a nursing home group prior to transferring to DCH Regional Medical Center in Tuscaloosa, Alabama in 1987. Realizing the need for continual pursuit of pharmacy education, Solomon returned as a non-traditional student to obtain her Pharm.D. from HSOP in 2008. She joined the HSOP in August 2008. Solomon was awarded the Board of Pharmaceutical Specialties Pharmacotherapy certification (BCPS) in December 2009.
In addition to practice experience in general medical units, operating room pharmacy and sterile product preparation, her primary focus was in oncology pharmacy. She offered an Oncology Pharmacy Rotation while serving as a preceptor for Samford University School of Pharmacy. Her areas of interest in the Practice Ready Curriculum include oncology and immunizations.
Solomon was honored to receive the Rho Chi Alumni Honor Roll Award in 2010, the Student Council Outstanding Teacher of the Year Award in 2011, the Student Advocate Award in 2016, and the Hargreaves Faculty Mentor award in 2016.
---