Harrison College of Pharmacy
Faculty and Staff Directory
---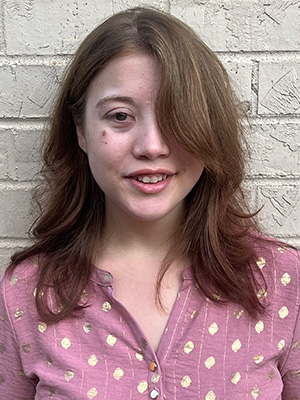 Abigail Camden
Graduate Psychology Clinician
Department: Academic Programs
Auburn University
Harrison College of Pharmacy
Auburn, AL 36849
Email: harrpsc@auburn.edu
---
Bio
Abi Camden is a fourth-year doctoral student in the Clinical Psychology Ph.D. program at Auburn University. She earned a bachelor of arts in psychology, with a minor in studio art, from Agnes Scott College. Throughout this time, she has been involved in research on traumatic stress, including treatment outcomes, risk and resilience factors, prevalence and comorbidity, and psychometrics.
During her time as a therapist at the Auburn University Psychological Services Center, Camden has provided evidence-based services (e.g., cognitive behavior therapy, cognitive processing therapy) for presenting concerns including trauma, anxiety, depression, and stress to individuals from a variety of backgrounds. In addition to cognitive behavior therapy, she incorporates skills from acceptance and commitment therapy, dialectical behavior therapy, motivational interviewing, and problem-solving therapy. She approaches clinical work with compassion and aims to take a collaborative and strengths-based approach to help clients achieve their goals.
Camden is located in the Auburn University Psychological Services Center (AUPSC) in Cary Hall and is available Tuesdays, Wednesdays, and Thursdays (by appointment).
She can be reached via email at harrpsc@auburn.edu.
Please note that this e-mail account may not be checked on weekends or university holidays. For urgent assistance please call Student Counseling Services at 334-844-5123, the National Suicide Prevention Lifeline at 800-273-8255, or 911.
---