Harrison School of Pharmacy
Faculty and Staff Directory
---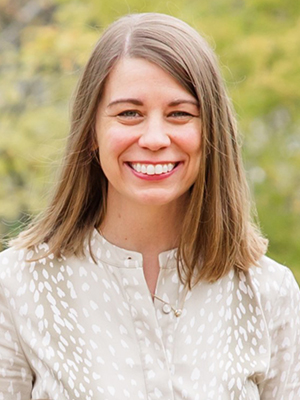 Jessica Starr
Associate Clinical Professor
Unit: Pharmacy Practice
Princeton Baptist Medical Center
701 Princeton Ave
Birmingham, AL 35211-1399
Email: jas0003@auburn.edu
Phone: 205-783-3452
Fax: 205-783-7110
---
---
Bio
Education:
---
Jessica Starr, PharmD, FCCP, BCPS is an Associate Clinical Professor in the Department of Pharmacy Practice at the Harrison School of Pharmacy. Originally from Pensacola, Florida, Dr. Starr completed her pre-pharmacy coursework at the University of California, Santa Barbra and graduated with her Doctor of Pharmacy from the Harrison School of Pharmacy. After graduation, she moved to Charleston, South Carolina where she completed an ASHP-accredited pharmacy practice residency and a specialty residency in adult internal medicine at the Medical University of South Carolina.
Dr. Starr is extensively involved in curricular design for the practice ready curriculum where she serves as the course coordinator for the P3 fall semester. She has developed and currently executes the evidenced-based medicine course work which is integrated throughout the first three professional years. Her primary area of expertise is cardiovascular pharmacotherapy where she has both mapped and extensively taught these disease states during the P1, P2, and P3 years. She also offers both an IPPE and APPE clinical rotation in Internal Medicine at her practice site, Princeton Baptist Medical Center.
Dr. Starr has received numerous awards while at the Harrison School of Pharmacy. She was awarded the Lucinda Maine Fellow in Teaching which recognizes a faculty member who has excelled in the effort to create a powerful and inspiring learning environment that establishes the school as the leading destination for outstanding Doctor of Pharmacy and Graduate Students. Dr. Starr also received the school's inaugural Excellence in Outreach award for her work at Princeton Baptist Medical Center. She has been recognized as a Preceptor of Excellence numerous times and has received the Rho Chi Distinguished Alumni Award.
Dr. Starr is extensively involved in both the American Society of Health-System Pharmacists (ASHP) and the American College of Clinical Pharmacy (ACCP) where she has served on a variety of committees and held numerous leadership roles. Most notably she is a past chair of the Adult Medicine PRN for ACCP and was recognized as a fellow in this organization in 2014.
---
Practice Site
Dr. Starr practices as a clinical pharmacy specialist at Princeton Baptist Medical Center where she works with an interdisciplinary medical team to the provide direct patient care to the patients admitted to an internal medicine rounding team.
Dr. Starr founded and directed a PGY1 pharmacy residency program from 2008-2017 where she served as the program director for 21 residents. She continues to be heavily involved in this program where she serves as a preceptor for both clinical rotations and residency projects. In 2020, Dr. Starr founded a PGY2 residency in internal medicine and currently serves as the director of this program.
Dr. Starr also holds a faulty appointment with the Department of Medical Education where she serves as a non-physician attending for an Evidenced Based Medicine Rotation offered to second and third year internal medicine medical residents. She is also extensively involved in medical resident education throughout this three-year residency program.
---