Harrison College of Pharmacy
Faculty and Staff Directory
---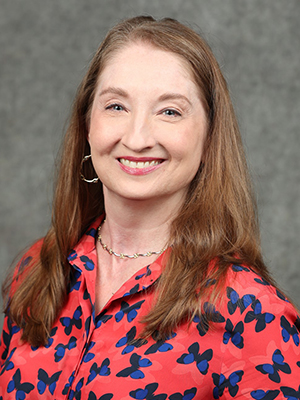 Kimberly Garza
Associate Professor
Unit: Health Outcomes Research and Policy
Auburn University
Harrison College of Pharmacy
4306b Walker Building
Auburn, AL 36849
Email: kbl0005@auburn.edu
Phone: 334-844-8360
Fax: 334-844-8307
---
Bio
---
Curriculum Vitae | Google Scholar
---
Education:
B.S., Pharmacy - Auburn, 1998
Pharm.D. - Auburn, 1999
M.B.A - West Virginia, 2006
Ph.D., Health Outcomes Research - West Virginia, 2010
---
Research Interests
Kimberly Garza, PharmD, MBA, PhD is an associate professor and Graduate Program Officer in the Harrison College of Pharmacy's Department of Health Outcomes Research and Policy. Her research involves the application of behavioral economic theory to study preventive health behaviors and behaviors to minimize progression of disease, including medication adherence, diet, and physical activity. Specifically, she studies incentive systems that help individuals overcome present-biased preferences in order to engage in and maintain preventive health behaviors and use of technology, such as virtual reality and haptic devices, to influence perception of risk and severity of disease.
She collaborates with investigators from computer science, engineering, medicine, education, kinesiology, nursing, and psychology to study health behaviors related to heart disease, rheumatoid arthritis, obesity, immunization, and prescription drug abuse.
Dr. Garza's research collaborations also include community partners such as East Alabama Medical Center and the University of Alabama at Birmingham, and she serves as a member of the Alabama Obesity Task Force, whose mission is to create a healthier Alabama through obesity reduction and prevention efforts. Dr. Garza is active in several national and international professional organizations, serving as past chair of the American Association of Colleges of Pharmacy (AACP) Research and Graduate Affairs Committee and past chair of the AACP Graduate Education Special Interest Group.
---
Selected Publications
Hohmann NS, Hastings TJ, Jeminiwa RN, Qian J, Hansen RA, Ngorsuraches S, Garza KB. Patient preferences for medication adherence financial incentives: A discrete choice experiment. Res Soc Adm Pharm 2021. Epub ahead of print.
Hastings TJ, Hohmann NS, Jeminiwa RN, Hansen RA, Qian J, Garza KB. Perceived Appropriateness of Medication Adherence Incentives. J Manag Care Spec Pharm 2021;27(6):772-8.
Ford CR, Astle KN. Garza KB, Kleppinger EL. Exploring standardized persons' expectations for practice-readiness among student pharmacists. Curr Pharm Teach Learn 2021;13(5):492-9.
Davis B, Qian J, Ngorsuraches S, Jeminiwa R, Garza KB. What Are The Effects Of Pharmacists In Mental Health Collaboration Teams? A Systematic Review. J Am Pharm Assoc 2020;60(5S):S44-S53.
Garza KB, Hohmann NS, Kavookjian J, Kleppinger EL. Assessment of student performance on a mock new prescription counseling session and an objective structured clinical examination. Curr Pharm Teach Learn 2020;12(9):1046-55.
Hastings TJ, Hohmann LA, Huston SA, Ha D, Westrick SC, Garza KB. Enhancing pharmacy personnel immunization-related confidence, perceived barriers, and perceived influence: The We Immunize Program. J Am Pharm Assoc 2020;60(2):344-51.
Ford C, Garza K, Kavookjian J, Kleppinger E. Assessing student pharmacist communication skills: Development and Implementation of a Communication Rubric. Curr Pharm Teach Learn 2019;11(11):1123-31.
Hohmann LA, Hastings TJ, Ha DR, Garza KB, Huston SA, Chen L, Westrick SC. Impact of a multi-component immunization intervention on pneumococcal and herpes zoster vaccinations: A randomized controlled trial of community pharmacies in 2 states. Res Social Adm Pharm 2019;15(12):1453-63.
Garza KB, Datubo-Brown C, Gaillard P, Jeminiwa R. Delay discounting and its association with food purchasing considerations and food availability in the home in south-east Alabama, USA. Public Health Nutr 2019;22(2):287-94.
Garza KB, Owensby JK, Braxton Lloyd K, Wood EA, Hansen RA. Pilot study to test the effectiveness of different financial incentives to improve medication adherence. Ann Pharmacother 2016;50(1):32-8.
Garza KB, Ding M, Owensby JK, Zizza CA. Impulsivity and fast food consumption: a cross-sectional study among working adults. J Acad Nutr Diet 2016;116(1):61-8.
Durham SH, Garza KB, Eiland LS. Relationship between vancomycin dosage and serum trough vancomycin concentrations in pediatric patients with cystic fibrosis. Am J Health Syst Pharm 2016;73(13):969-74.
Garza KB, Williamson M, Stevenson TL, Teeter BS, Zeek ML, Savoie M, Westrick SC. Patient vaccination education program through an introductory pharmacy practice experience. Curr Pharmacy Teach Learn 2015;7(6):764-70.
Messina BG, Silvestri MM, Diulio AR, Murphy JG, Garza KB, Correia CJ.  Alcohol use, impulsivity, and the non-medical use of prescription stimulants among college students.  Addict Behav 2014;39(12):1798-803.
Teeter BS, Garza KB, Stevenson TL, Williamson MA, Zeek ML, Westrick SC. Factors associated with herpes zoster vaccination status and acceptance of vaccine recommendation in community pharmacies. Vaccine 2014; 32(43):5749-54.
Westrick SC, Garza KB, Stevenson TL, Oliver WD.  Association of blood pressure with sodium-related knowledge and behaviors in adults with hypertension. J Am Pharm Assoc 2014; 54(2):154-8.
Garza KB, Westrick SC, Teeter BS, Stevenson TL.  Incorporating hypertensive patient education on salt intake into an introductory pharmacy practice experience.  Am J Pharm Educ 2013; 77(9): Article199.
Garza KB
, Harris CV, Bolding MS.  Examination of value of the future and health beliefs to explain dietary and physical activity behaviors.  Res Social Adm Pharm 2013; 9(6):851-62.
---
Funded Research
9/15/2020-7/31/2024
National Institute for Arthritis and Musculoskeletal and Skin Diseases
Building and Innovating: Digital Health Technology and Analytics (BIGDATA) p30 Core Center for Clinical Research
The objective of this Center is to harness health information technologies and make them available to support a broad base of investigators both within the institution, and externally to collaborating stakeholders. I serve as an expert in outcomes research and implementation science in the Methodologic Core, acting as a consultant on projects supported by the CCCR.
Role: Co-Investigator (Curtis, PI)
Funded for $2,983,001
9/1/2016-8/31/2018
Food and Drug Administration
Building and Innovating: Digital Health Technology and Analytics (BIGDATA) p30 Core Center for Clinical Research
Educating groups influencing generic drug use
The objective of this proposal is to understand roles of key groups and the extent of their influence on generic drug use in order to provide additional and effective outreach to meet their informational needs.
Role:  Co-Investigator (Qian and Harris, co-PIs)
Funded for $499,847
5/1/2016-4/30/2018
Auburn University Intramural Grants Program
Patient preferences for and perceptions of medication adherence incentives
The objective of this proposal was to explore perceptions and preferences for medication adherence incentives among a nationally representative sample of adults with chronic conditions, and to explore the association between these preferences, perceived barriers to medication adherence, and patient characteristics.
Role: Principal Investigator
Funded for $8,975
9/1/2015-8/31/2017
Merck Investigator Studies Program
Impact of a multicomponent immunization intervention on pneumococcal and herpes zoster vaccinations: A randomized controlled trial of community pharmacies in two states
The objective of this proposal is to increase the current level of pharmacy-based immunization delivery of pneumococcal vaccine and herpes zoster vaccine and foster practice change to sustain the intervention effect.
Role: Co-Investigator (Westrick, PI)
Funded for $199,998.88
1/1/2014-12/31/2014
American Association of Colleges of Pharmacy New Investigator Award
Effectiveness of different financial incentives to improve medication adherence
The objective of this proposal was to determine the relative effectiveness of interventions for medication adherence that use frequent feedback and incentives, based on concepts from behavioral economics.
Role: Principle Investigator
Funded for $11,000
2/1/2012-1/31/2013
Auburn University Intramural Grants Program
The association between body weight, value of the future and dietary behaviors
The objective of this proposal was to evaluate the association between value of the future and dietary behaviors in underweight/healthy weight individuals compared to overweight/obese individuals.
Role: Principle Investigator
Funded for $4,000
---
Teaching
HORP 7520 Social and Behavioral Theory in Health (Spring)
PYPD 9320 Longitudinal Experience I (Fall)
PYPD 9340 Longitudinal Experience III (Fall)
PYPD 9350 Longitudinal Experience IV (Spring)
PYPD 9370 Longitudinal Experience VI (Spring)
---
Graduate Students Advised
Currently serving as the HORP Graduate Program Officer
Heqin Yang (PhD student)
Brandy Davis (PhD candidate)
Natalie Hohmann (PhD, 2019)
Heba Aref (MS, 2018)
Justin Owensby (PhD, 2017)
Thanasak Lertpichitkul (MS, 2015)
---