HSOP's Hohmann studying psychological factors related to genetic testing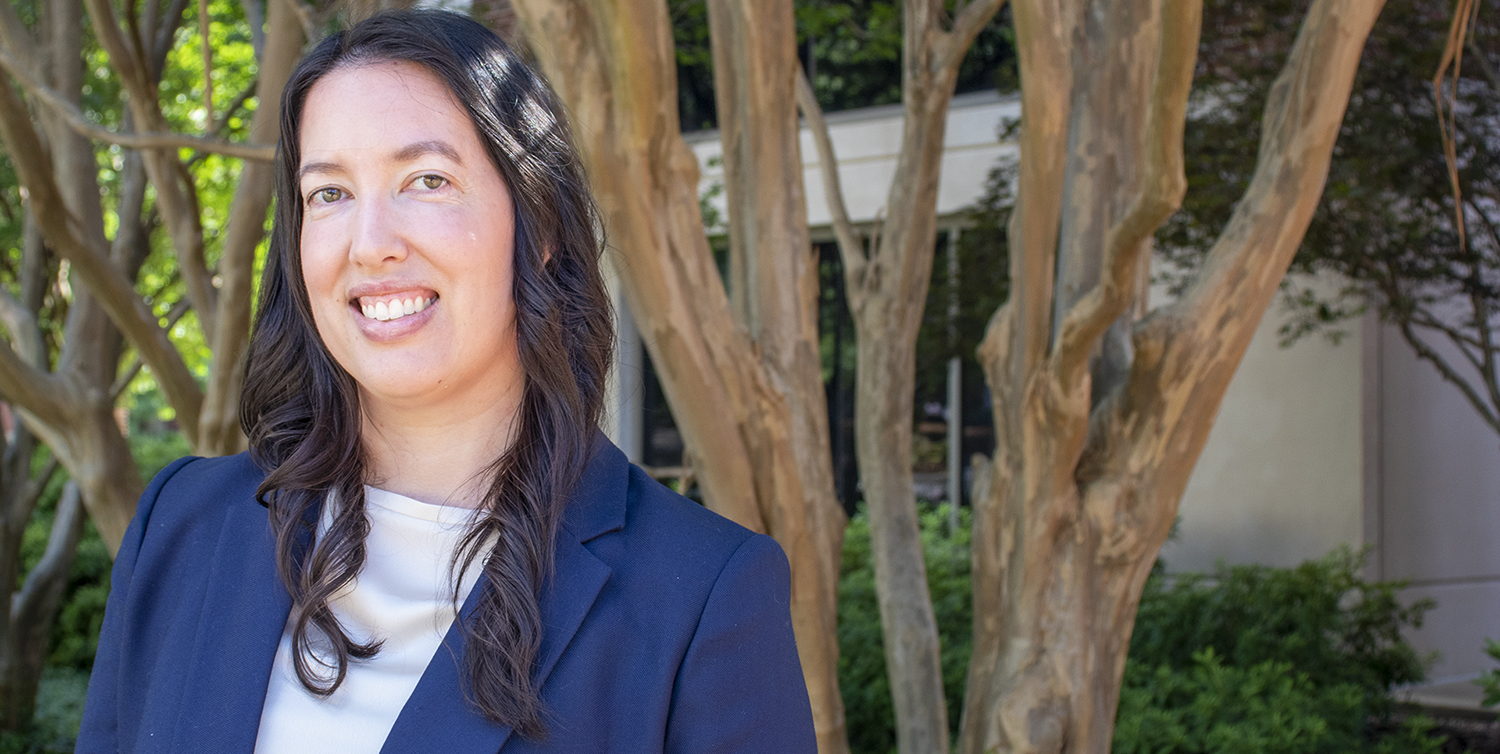 ---
AUBURN, Alabama- A recent trend in health care is the increase in genetic testing as part of a precision-medicine approach. Dr. Natalie Hohmann, assistant professor in the Harrison School of Pharmacy's Department of Pharmacy Practice, is seeking out the psychological factors that affect the decision to pursue genetic testing.
The project titled "Psychosocial Factors Affecting Genetic Testing Decisions in Cancer," was recently funded by the Pharmaceutical Research and Manufacturers of America Foundation, or PhRMA Foundation, with a $100,000 Research Starter Grant in Health Outcomes.
The funding from PhRMA over one year supports work that spans a broad spectrum of issues related to health care delivery, studies evaluating effectiveness of a pharmaceutical intervention and the impact of reimbursement policies on outcomes of care. Potential projects also range from the development and use of patient-level real-world data and tools to perform patient-based assessments to analyses of ways in which results of Health Outcomes Research are disseminated to providers or consumers to encourage behavior change.
"The goal of this project is to investigate which psychosocial factors affect the public's decisions to undergo genetic testing for precision cancer medicine," said Hohmann. "Psychosocial factors may include humanistic factors like peace of mind, value of hope and social norms; and patient-experience factors like attitudes towards uncertainty and acceptable benefit-to-risk trade-offs."
Working with Hohmann on the project are co-investigators Dr. Surachat Ngorsuraches, associate professor in the Harrison School of Pharmacy's Department of Health Outcomes Research and Policy, and Dr. Winson Cheung, professor at the University of Calgary. Ngorsuraches has also served as Hohmann's research mentor through the process. Hohmann joined the Harrison School of Pharmacy faculty in 2019, shortly after completing her Ph.D. in pharmaceutical sciences with a focus in health outcomes research and policy.
The group will also explore how the humanistic and patient-experience values change among different demographic populations. The findings can be used to design targeted education materials and decision aids that help the public clarify their values related to genetic testing in cancer.
"The primary positive impact of study findings would be an increase in the implementation of precision cancer medicine due to better understanding of the holistic value of genetic testing in cancer," said Hohmann.
Precision medicine, sometimes referred to as personalized medicine, involves using genetic testing to tailor medical decisions, practices and therapies to a specific patient.
"As technology advances, the role of genetic testing in prevention and treatment of health conditions also advances," said Hohmann. "It is one more tool in healthcare providers' toolbox, that can help providers identify and discuss the most effective and safe prevention and treatment options with each individual."
With any new testing or treatment related to health care, there can be apprehension or anxiety when it comes time to make decisions related to cancer therapies.
"As genetic testing becomes more common, we need to think about how people interpret the results of genetic tests and how they make decisions based on these results," said Hohmann. "More information and education are needed for both healthcare providers and patients to really understand and feel comfortable with genetic testing."
While attacking the tumor or cancer cells, many current cancer treatments also incidentally attack healthy cells. This can cause undesirable side effects or complications as patients go through treatment.
Hohmann hopes that with processes like precision medicine and the results of her work that patients can make informed decisions with ease of mind and improve their health outcomes.
"Psychosocial factors are important to study so we can get an idea about what types of things impact people's psychological wellbeing," said Hohmann. "This is especially important for health conditions like cancer, where patients are faced with difficult and confusing decisions about treatment.
"I wanted to learn more about how things like value of hope, trust in your doctor, and family members' opinions affect these difficult decisions. At the end of the day, I hope that the results of this study can help spotlight the importance of treating the whole person, not just treating the cancer."
---
----------
About the Harrison School of Pharmacy
Auburn University's Harrison School of Pharmacy is ranked among the top 25 percent of all pharmacy schools in the United States, according to U.S. News & World Report. Fully accredited by the Accreditation Council for Pharmacy Education (ACPE), the School offers doctoral degrees in pharmacy (Pharm.D.) and pharmaceutical sciences (Ph.D.) while also offering a master's in pharmaceutical sciences. The School's commitment to world-class scholarship and interdisciplinary research speaks to Auburn's overarching Carnegie R1 designation that places Auburn among the top 100 doctoral research universities in the nation. For more information about the School, please call 334.844.8348 or visit http://pharmacy.auburn.edu.
Making Medications Work Through Innovative Research, Education and Patient Care
---