22 initiated into Phi Lambda Sigma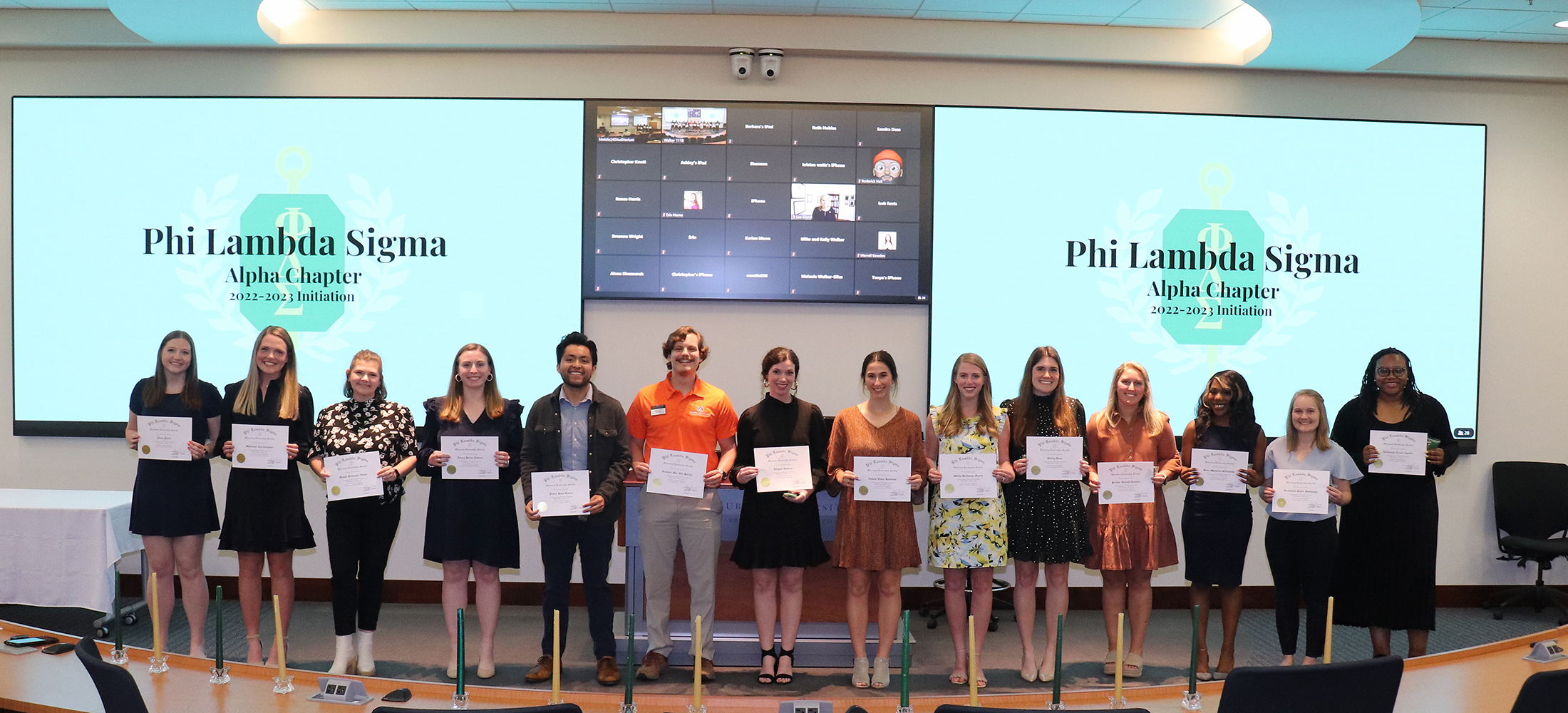 Auburn Initiates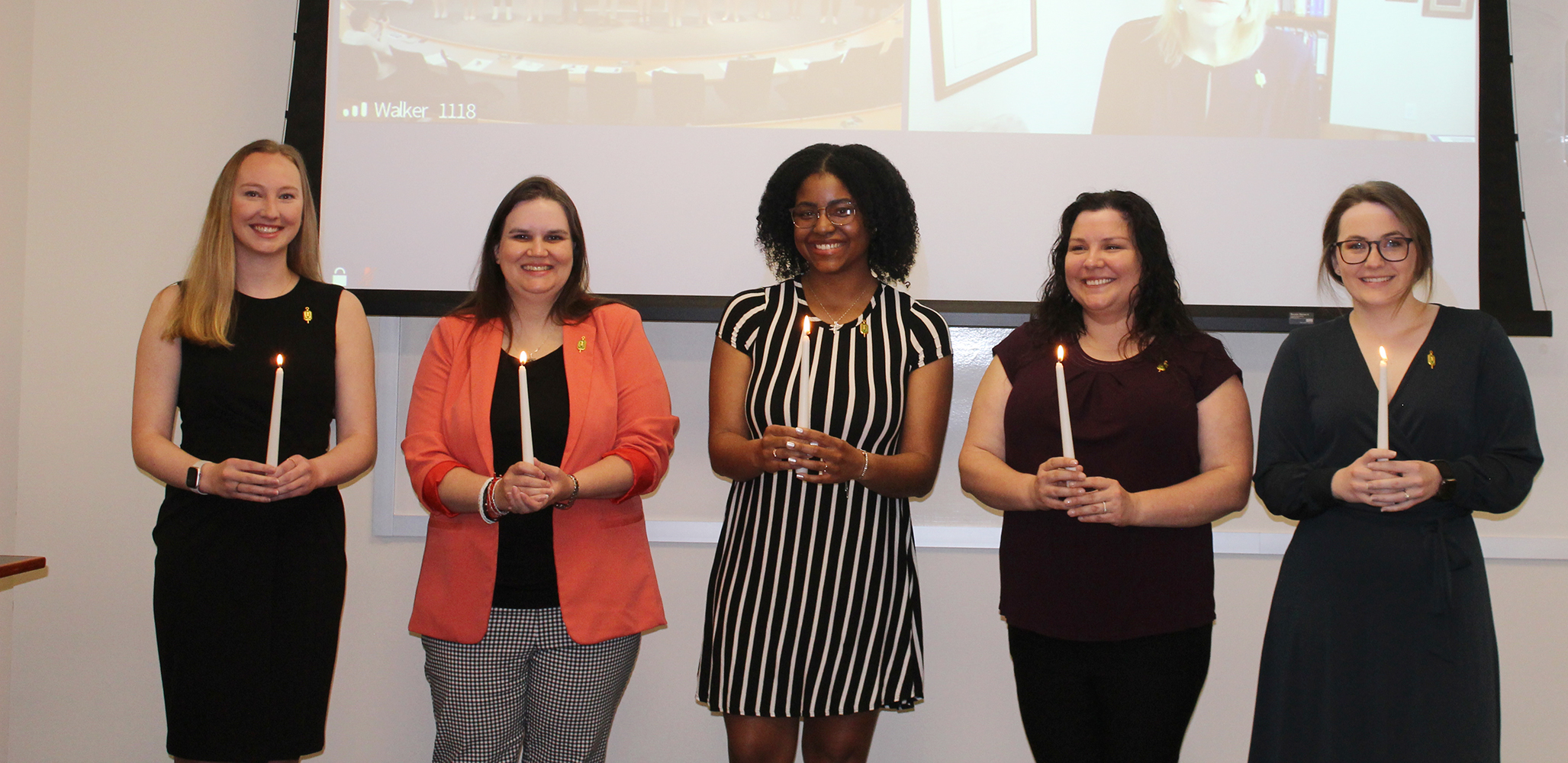 Mobile Initiates
April 21, 2023
---
---
AUBURN, Alabama – The Harrison College of Pharmacy chapter of Phi Lambda Sigma initiated 22 new members during a ceremony held on April 3. Ceremonies were held concurrently in Auburn and Mobile.
Founded and organized at Auburn University in 1965 by HCOP student Charlie Thomas, Phi Lambda Sigma is a national organization also known as Pharmacy Leadership Society. Its mission is to promote the development of leadership qualities, especially among pharmacy students. By peer recognition, the Society encourages participation in all pharmacy activities. Phi Lambda Sigma chapters are now at more than 125 schools and colleges of pharmacy across the country.
For a student to be eligible for membership, he or she shall be of high moral and ethical character, shall have successfully completed at least one professional year of scholastic work applicable toward a recognized pharmacy degree and shall have a cumulative grade point average of 2.50 on a 4.00 grading scale, or comparable academic achievement based on a chapter's grading guidelines.
Newly-initiated into the Auburn chapter are: Nataleigh Austin (P2), Allie Blubaugh (P1), Sara Chirambo (P3), Jordan Conner (P3), Bailey Deas (P2), Molly Kate Farris (P2), Rachel Friend (P4), Briley Graves (P2), Laura Harris (P3), Emma Hopkins (P3), Abbie Ingram (P2), Connor Kelley (P2), Pedro Lucas (P3), Kayanah McBeath (P3), Avery Nobles (P2), Sarah Schuyler Noon (P3), Maddie Northington (P2), Lila Parrish (P2), Anna Piech (P3), Alana Shunnarah (P4), Paiton Trovinger (P4) and Kristen Elizabeth Watts (P3).
---
----------
About the Harrison College of Pharmacy
Auburn University's Harrison College of Pharmacy is ranked among the top 25 percent of all pharmacy programs in the United States, according to U.S. News & World Report. Fully accredited by the Accreditation Council for Pharmacy Education (ACPE), the College offers doctoral degrees in pharmacy (Pharm.D.) and pharmaceutical sciences (Ph.D.) while also offering a master's in pharmaceutical sciences. The College's commitment to world-class scholarship and interdisciplinary research speaks to Auburn's overarching Carnegie R1 designation that places Auburn among the top 100 doctoral research universities in the nation. For more information about the College, please call 334.844.8348 or visit http://pharmacy.auburn.edu.
Making Medications Work Through Innovative Research, Education and Patient Care
---