2022 Commencement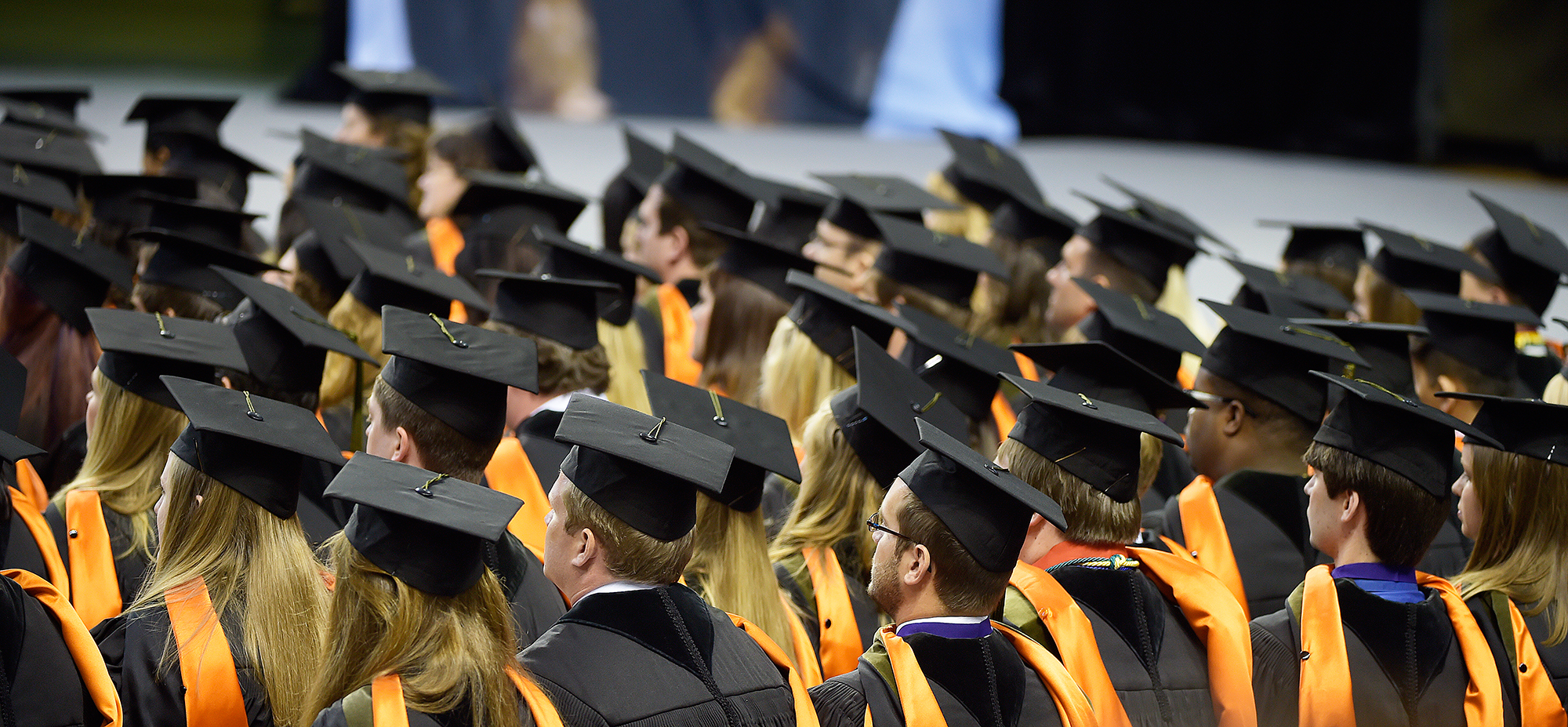 ---
Monday, May 9, 2022 | 1 p.m. CT | Neville Arena
---
The 2022 Commencement Exercise for the Harrison College of Pharmacy will take place Monday, May 9 at 1 p.m. at Neville Arena.
---
---
Entry into the Arena
Guests enter through the main entrance that is on the north side of the Arena. Programs will be provided at this location and doors will open 2 hours prior to the ceremony at 11 a.m. CT.
Graduates, faculty and staff only will enter through the scholarship entrance facing the stadium.
There will be bag checks and vaporwake or police dogs before the ceremony checking the buildings and staging. Clear bags are not required but bag check, and lifting of regalia so students can be checked.
Prohibited items in the Arena:

Artificial noisemakers
Backpacks
Bags larger than 12" x 6" x 12"
Cameras with lenses over 4 inches
Food/beverage from outside Arena (including alcoholic beverages)
Hover Boards
Pets
Recording devices
Stadium seats with arms
Video cameras
Weapons (including pocket knives)

Photographic Services will take pictures of each graduate with the Dean after hooding. Proofs can be viewed and purchased online within two weeks of the commencement ceremony. Personal pictures may be taken either before or after the ceremony outside only.
The Arena is handicap accessible.
The Walker Building and the Pharmacy Research Building will not be open to guests or students for photographs. If you want photos, they will need to be taken outside the buildings.
---
Location
Neville Arena
250 Beard-Eaves Court, Auburn, AL 36849
---
Parking:
The ceremony will take place at Neville Arena. ADA parking is available in the Arena parking lot with additional parking available in the Beard-Eaves-Memorial Coliseum lot (accessible off Donahue Drive).
---
Last Updated: May 05, 2022