Auburn University Health Care and Education Clinic
---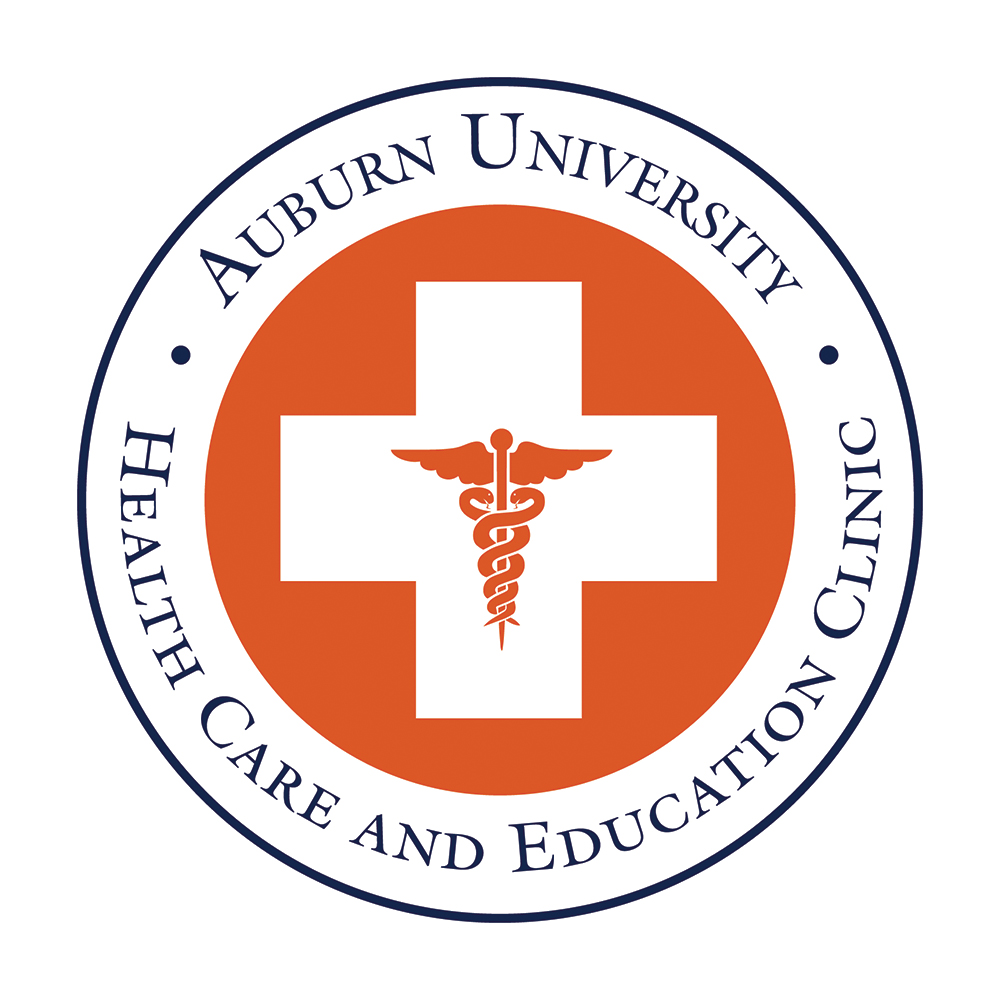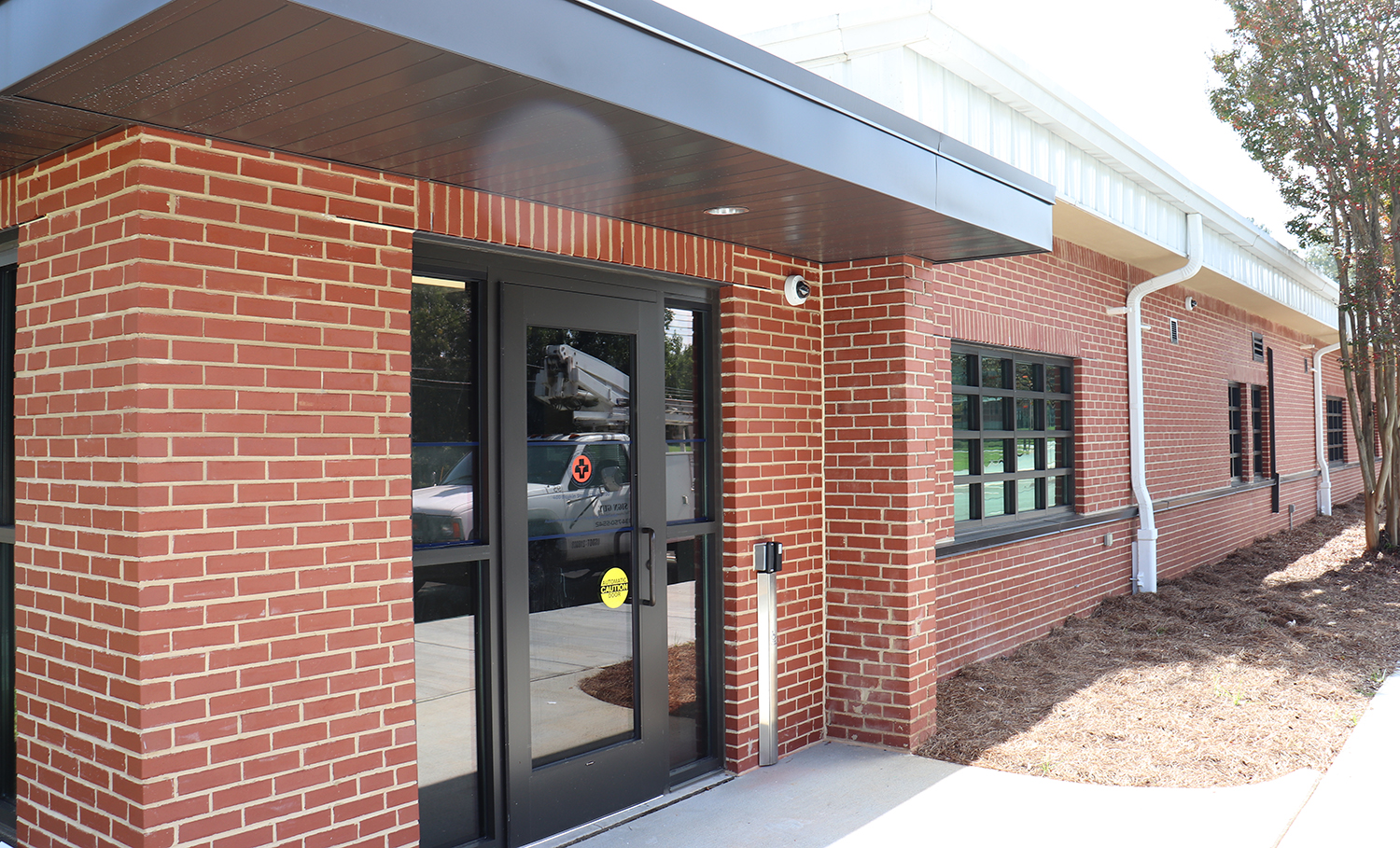 ---
---
Hours of Operation:
Monday: 8 a.m. - 12 p.m. | 1 - 5 p.m.
Tuesday: 1 - 5 p.m.
Wednesday: 8 a.m. - 12 p.m. | 1 - 5 p.m.
Friday: 8 a.m. - 12 p.m.
---
Address
Located on the north end of the Boykin Community Center
400 Boykin Street, Suite 700
Auburn, Al 36832
The Auburn University Health Care and Education Clinic, or AUHEC, is a collaborative project between the university and the City of Auburn. Located within the Boykin Community Center in Northwest Auburn, the clinic offers health care services for Auburn residents who are uninsured, underinsured or prefer to access health care in Northwest Auburn.
Additionally, the clinic serves as an education and training center, offering a site for Auburn University students from multiple disciplines to engage with each other and learn how to treat patients from a variety of backgrounds in a real-life setting.
---
Services
The AUHEC offers a variety of services, including health and wellness screenings, chronic disease state management, psychosocial assessments, wellness programs, and immunizations to patients 3 years of age or older. Our team of medical professionals is dedicated to providing the highest quality care and excellent service while encouraging a continued relationship with your own personal physician. Learn more about these services below:
Health and Wellness Screenings
This screening includes an evaluation of several health risk factors including blood pressure, cholesterol, glucose (blood sugar), weight, and BMI.
Acute/Urgent Care Services
Treatment is available for common illnesses including, but not limited to
Flu
Strep Throat
Common Cold
Bladder Infections
Eye Infections
Ear, Nose, and Throat Infections
Allergies
Patients can also receive treatment of minor wounds, abrasions, and skin conditions like poison ivy/oak and shingles. Women's Health Services area also available.
Routine Physicals, including those for: Sports, Pre-employment, Police Academy, Camps, and Adoption/Foster Care are available.
Chronic Disease State Management
The AU Health Care and Education Clinic can help with your chronic medical conditions, such as high blood pressure (hypertension), high cholesterol (dyslipidemia), asthma, chronic obstructive pulmonary disease (COPD), and many others. You will receive personalized counseling discussing the aspects of the disease and how to properly manage it with medication and lifestyle changes. We can also work with your primary healthcare provider in optimizing your care and management.
Psychosocial Assessment
This assessment is a comprehensive evaluation of your physical, mental, and emotional health.
Childhood Wellness Program
Nourish Wellness will offer a multidisciplinary approach to treatment and prevention of lifestyle illness in children and families. Services will include a customized wellness plan, nutrition and exercise classes, mindfulness program, and much more.
Immunizations: Screening and Administration.
The AUHEC conveniently provides recommended childhood and adult vaccinations. Common vaccines available are listed below. Other routine childhood vaccines upon request. Call to check availability and set up your appointment.
---
Interprofessional Education (IPE) Healthcare Team Collaborators
A key component to the Auburn University Healthcare and Education Clinic is the interprofessional collaboration between students and faculty from health professions. Collaborators at the clinic include representatives from nursing, pharmacy, social work, nutrition, and medicine, as well as other disciplines to provide comprehensive, patient-centered health care visits.
Founded in 1885, the Harrison School of Pharmacy (HSOP) is committed to making medications work through innovative research, teaching, and outreach. The school ranks among the top 25 percent in the country, according to U.S. News & World Report. The Auburn Doctor of Pharmacy (Pharm.D.) degree program is a four-year course of study that requires the completion of the pre-pharmacy curriculum prior to enrollment. The curriculum is designed to facilitate the development of those abilities necessary for entry-level practitioners in various practice settings. The goal of the curriculum is to prepare students who can provide pharmaceutical care and are life-long learners. To accomplish this, the curriculum involves students in continuous patient care responsibilities starting upon entry into the school. Students also participate as active, self-directed learners in interdisciplinary teaching models.
The Auburn University School of Nursing (AUSON) was established in 1979 and aims to advance health and health care for all, though excellence in practice, teaching, research, and outreach. The school is accredited by the Commission on Collegiate Nursing Education. Currently, the AUSON offers degrees at the baccalaureate (traditional BSN and RN-to-BSN), master's (Nurse Educator and Primary Care Nurse Practitioner), and doctoral (Doctorate of Nursing Practice) levels. The curriculum for all programs, BSN to DNP, focus on six key curricular outcomes: communication and collaboration skills, critical thinking and clinical judgment in clinical practice, scholarship for evidenced based practice skills, clinical prevention and population health skills, diversity skills, and leadership skills. Learning experiences embedded throughout curricula at all levels are designed to prepare nurse leaders and excellent patient care providers.
Social work is a practice profession and academic discipline dedicated to social welfare through scholarship, professional practice, and advocacy. The practice of social work requires the understanding of human development and behavior and how social, economic, and cultural institutions interact with these factors. Social workers are concerned with hands-on application of research and practice methods that promote engagement, assessment and intervention with individuals who are economically, physically, mentally or socially disadvantaged. A social worker may link people to tangible services; counsel individuals, families and groups; and help communities or groups provide services to improve quality of life.
Dietetic education at Auburn University dates back to 1921, shortly after the inception of the American Dietetic Association in 1917 dedicating the profession to helping the government conserve food and improve the public's health and nutrition. The Nutrition/Dietetics program is designed to prepare students interested in completing the requirements to become a Registered Dietitian (RD) and Registered Dietitian Nutritionist (RDN). This program prepares students for careers in clinical nutrition, community nutrition, public health, wellness, nutrition education and counseling, foodservice management, and food and nutrition in industry.
Built in 2014 in the Auburn University research park, the VCOM-Auburn campus features a state-of-the art simulation center, anatomy lab, OMM lab, and other medical teaching facilities designed specifically for training DO students. Graduates of VCOM-Auburn go on to pursue residencies in various general and specialized practice areas.