CHS Clinics
---
---
Clinical Health Services (CHS) operates three innovative clinics. The AU Pharmaceutical Care Center, or AUPCC, is located centrally on campus in the Auburn University Harrison School of Pharmacy's Walker Building. The clinic is staffed by faculty, post-doctoral residents, Pharm.D. students, and staff, who are all dedicated to providing individualized care for patients with a focus on maximizing the efficacy and safety of medication use, improving disease control, identifying health risks, and providing preventative care.
The faculty and staff work directly with AU's Department of Payroll and Employee Benefits in order to provide quality pharmaceutical care clinical services for our employees and their dependents. The AUPCC administers the biometric screenings for AU's Healthy Tigers program and is fully integrated into other Healthy Tigers health and wellness activities on campus. HSOP works closely with other units on campus in order to provide an integrated, interprofessional approach to disease prevention and management.
CHS manages the State Employees' Insurance Board (SEIB) Healthcare Clinic which is located within the State Wellness Center (SWC) in Montgomery, Alabama. Here, CHS has developed a slightly different model, using an integrated team of physicians, nurse practitioners, pharmacists, and nurses to provide preventative care, acute care, disease management, medication therapy management, and other interprofessional services to state and local government employees.
Again, CHS is focusing on assisting a large, self-insured benefit plan manage the escalating costs of healthcare by focusing on early identification and management of disease and disease risk, selecting cost-effective medications to treat disease, and making sure that these medications are safe and effective with close monitoring. Pharmacists work within the healthcare team in the clinic to identify and resolve potential and real drug-related problems. The team provides experiential training for Pharm.D. students, post-doctoral pharmacy residents, nurse practitioner students, and nursing students in ambulatory / primary care rotations.
Lastly, the Auburn University Health Care and Education Clinic, or AUHEC, is a collaborative project between the university and the City of Auburn. Located within the Boykin Community Center in Northwest Auburn, the clinic offers health care services for Auburn residents who are uninsured, underinsured or prefer to access health care in Northwest Auburn.
Additionally, the clinic serves as an education and training center, offering a site for Auburn University students from multiple disciplines to engage with each other and learn how to treat patients from a variety of backgrounds in a real-life setting.
---
Clinic Locations
---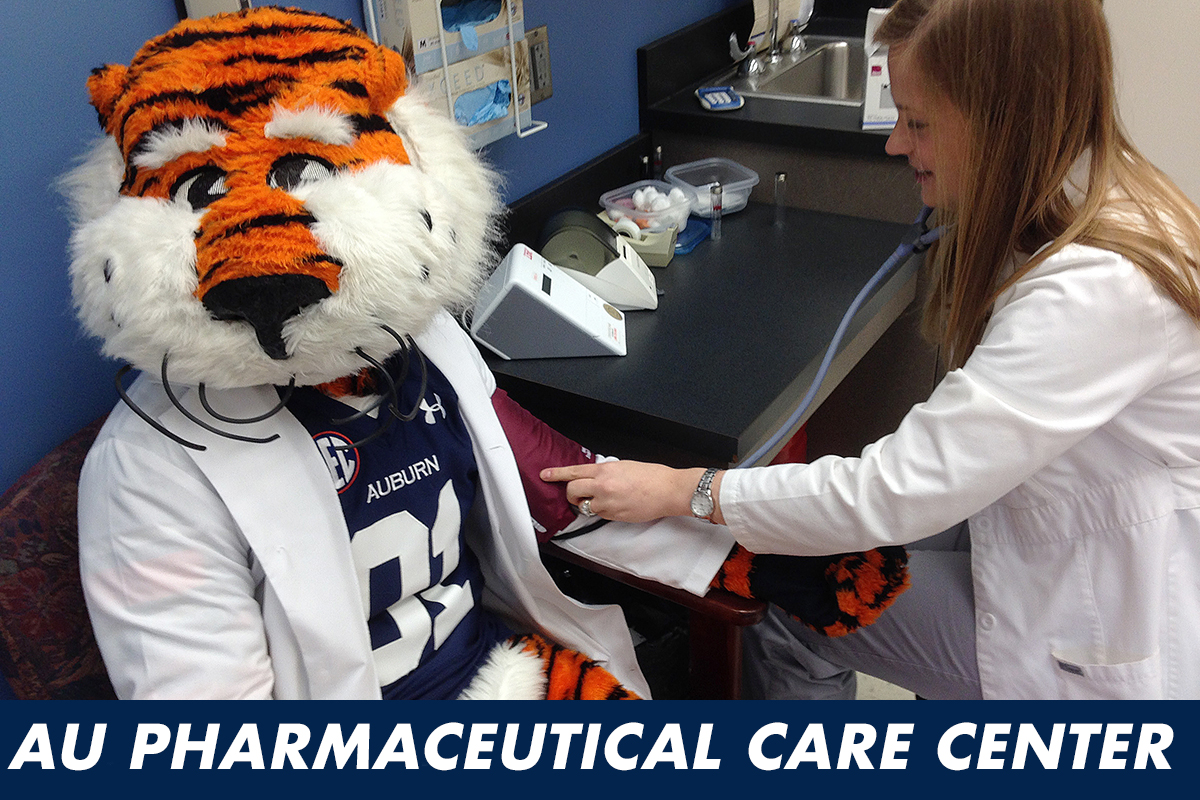 AU Pharmaceutical Care Center (AUPCC)
2155 Walker Building / HSOP
War Eagle Way
Auburn University, AL 36849-5506
P: 334-844-4099
F: 334-844-4019
aupcc4u@auburn.edu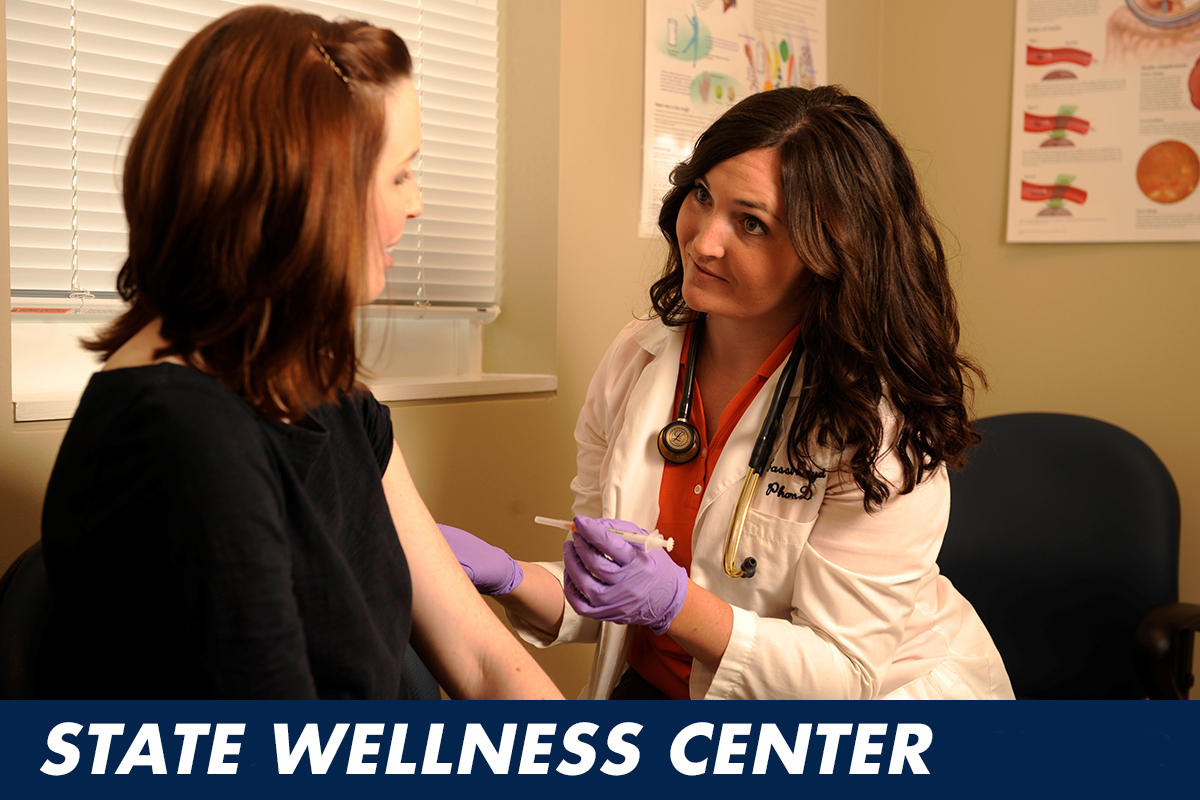 State Employees' Insurance Board (SEIB) Clinic
State Wellness Center
101 South Union Street
Montgomery, AL 36104
P: 334-263-8470
P: 877-311-1375
F: 334-263-8670
swc@alseib.org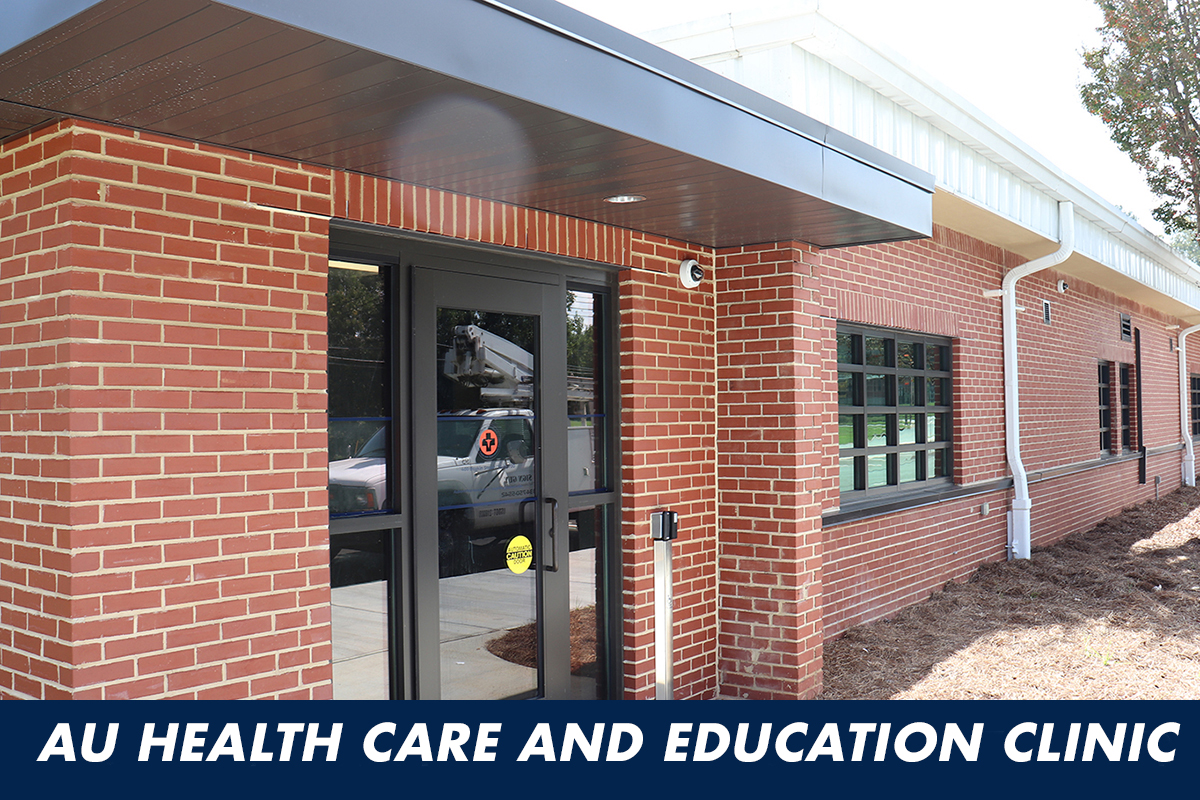 AU Health Care and Education Clinic (AUHEC)
Boykin Community Center
700 Boykin Street
Suite 700
Auburn, AL 36832
P: 334-844-8911
boykinc@auburn.edu
---