Updated February 17, 2021
The Auburn Pharmacist Online is an electronic newsletter providing news, events and updates from the Harrison School of Pharmacy. Have something you would like included? Email hsopcomm@auburn.edu.
---

---
---
---
---
---
---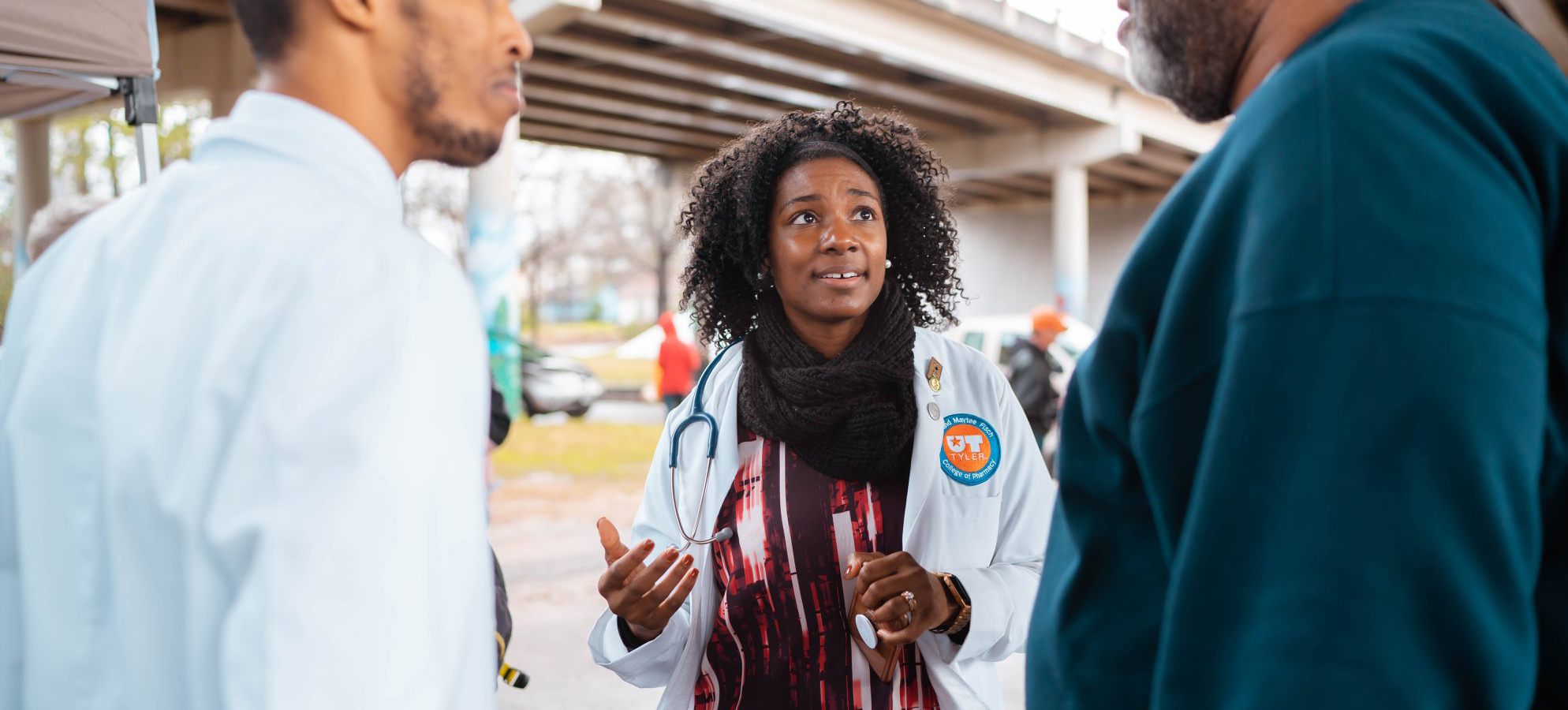 Auburn Pharmacist Spotlight: Dr. Takova Wallace-Gay
A member of the HSOP Class of 2014, Dr. Takova Wallace-Gay is making a name for herself on faculty at the Fisch College of Pharmacy at the University of Texas at Tyler. Now in her fourth year as an assistant clinical professor, Wallace-Gay was recognized last summer with the Bowl of Hygeia from the Texas Pharmacy Association. Read more about her in the Auburn Pharmacist Spotlight.
---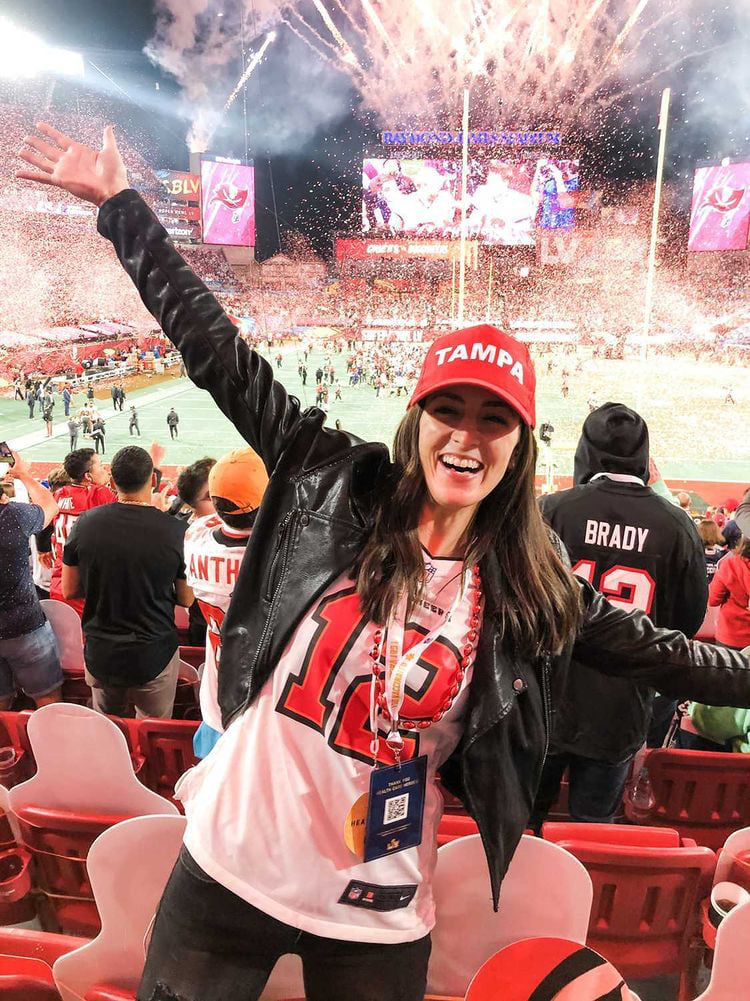 Smith Among Frontline Workers at Super Bowl
Dr. Cynthia Smith, a 2020 graduate of the Harrison School of Pharmacy and a current PGY-1 resident with Mease Countryside Hospital in Safety Harbor, Florida, was one of the frontline healthcare workers in attendance at Super Bowl in Tampa. A native of High Springs, Florida, she came to Auburn after earning an associate's degree from Indian River State College in 2012 and a bachelor of science degree in chemistry from the University of West Alabama in 2014. While at West Alabama, she was also a member of the Tiger volleyball team. She was one of 7,500 vaccinated health care workers invited to Super Bowl LV as guests of the NFL to thank and honor them for their continued extraordinary service during the pandemic.
---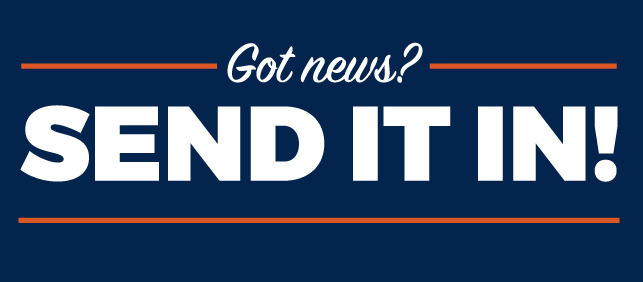 We Want to Hear from You
One of our favorite things around the Harrison School of Pharmacy is when we hear from our alumni and friends. We would love to hear from you with updates on your practice, career, or life in general. Please send any updates or news items you have to hsopcomm@auburn.edu.
---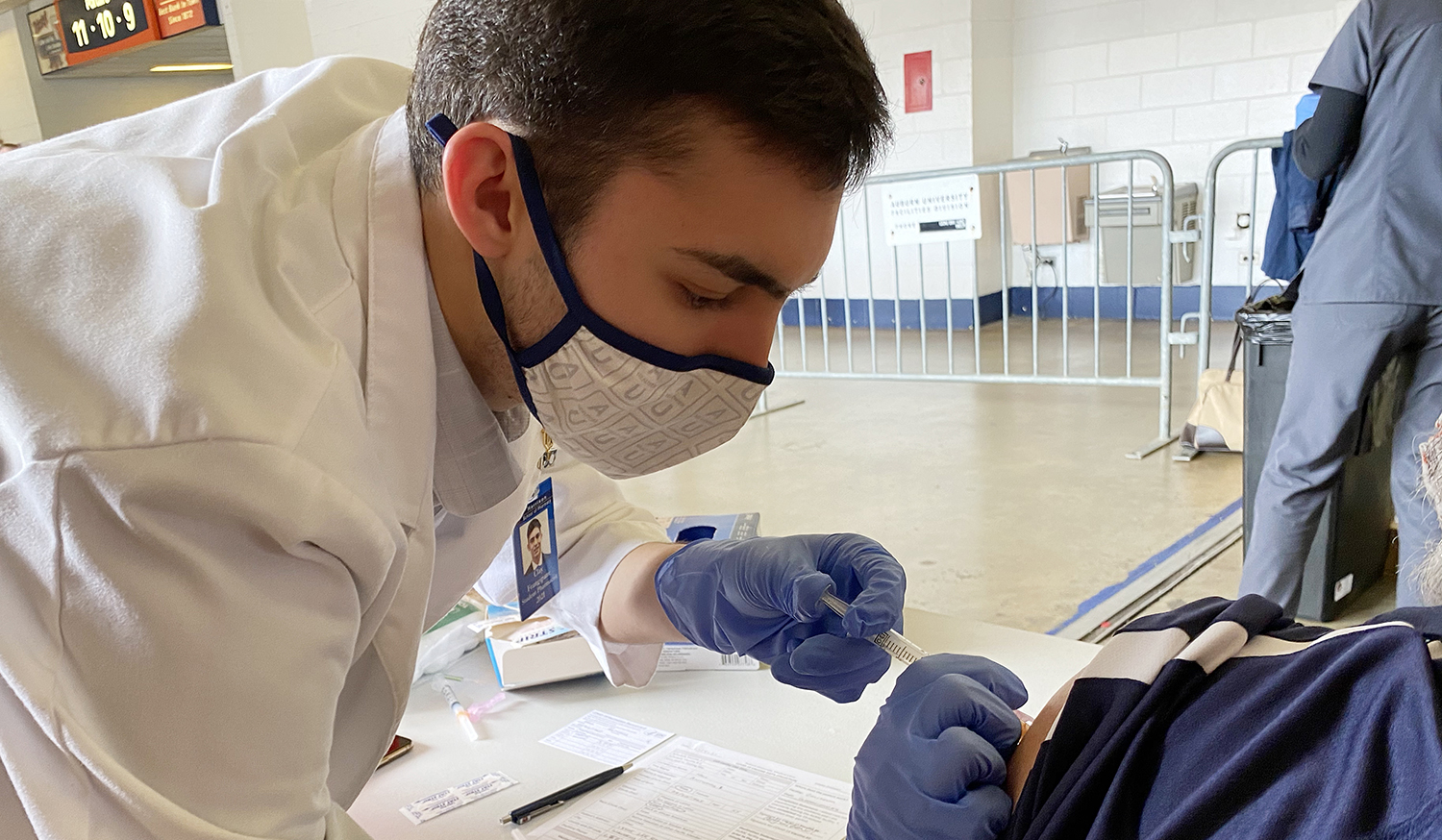 Students Playing Vital Role in Vaccine Distribution
HSOP students are playing an important role in deploying the COVID vaccine. The Opelika-Auburn News recently highlighted the Auburn University vaccine rollout and the integration of students from pharmacy and other disciplines in carrying out this process.
---
Student Council Officers Elected
Officers for the upcoming year for the Harrison School of Pharmacy Student Council have been selected. Assuming new positions on the executive board are Kaitlin Beyler (President), Jake Chesnutt (Vice President-Auburn), Sam Williams (Vice President-Mobile), Harrison Riggs (Secretary), Rachel Friend (Treasurer-Auburn), and Jessica Richardson.
---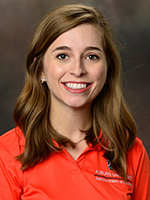 P4 Hayden Lee Starts Embroidery Business
Hayden Lee, a member of the HSOP Class of 2021, created a small embroidery business for herself called Hoops and Needles. After starting embroidering while she was a student at Troy, she expanded her craft because of the creative way it complements her work in pharmacy. Read more in this feature in the Auburn Plainsman.
---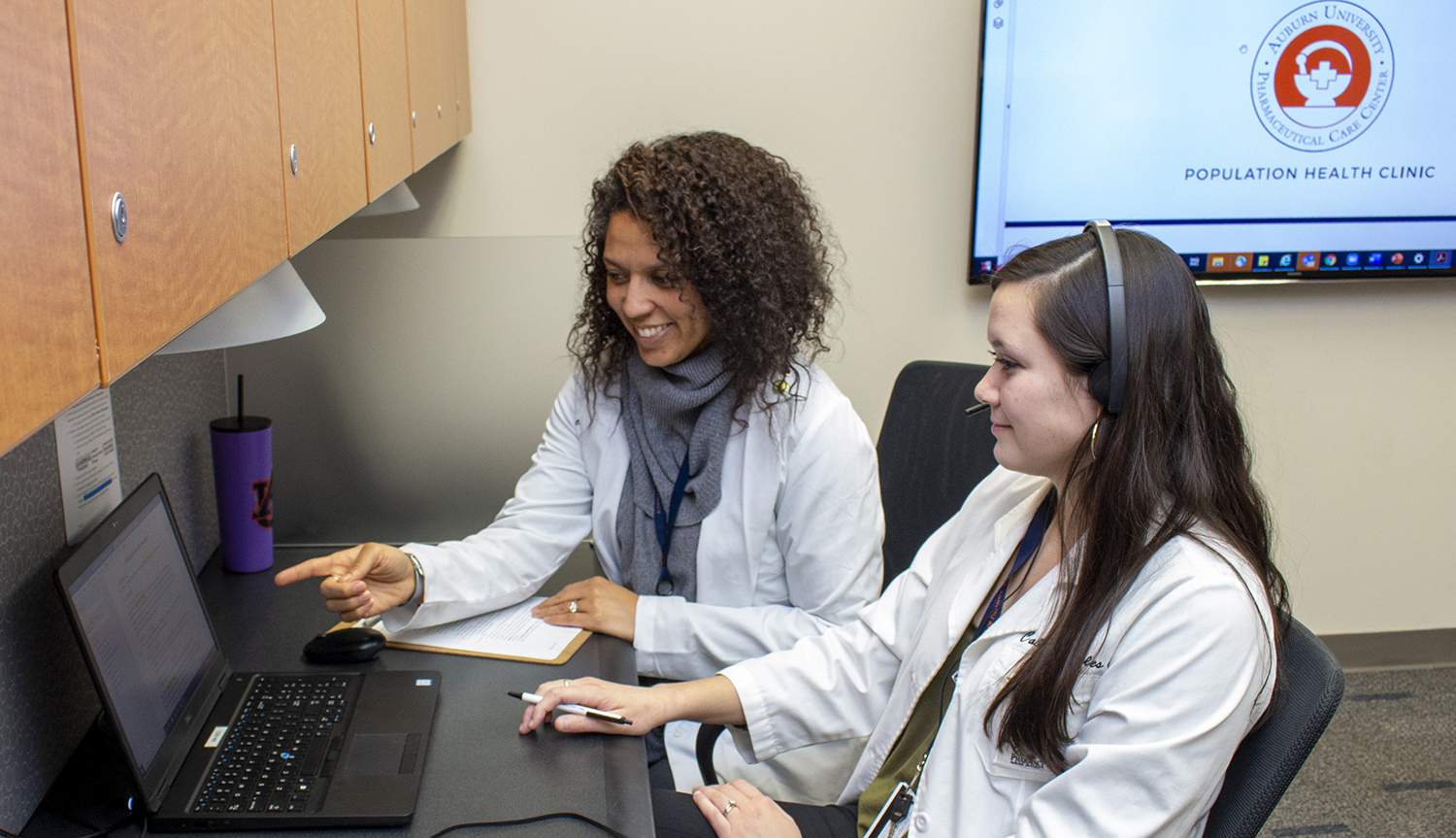 HSOP Team Earns Breeden Grant
A team of HSOP faculty were recently recognized with one of the 2021 Daniel F. Breeden grants. Awarded by the Biggio Center, the Daniel F. Breeden Endowed Grant Program supports teaching and learning projects that directly benefit the instructor, students, and Auburn University's overall teaching program. The team of Drs. Lena McDowell, Courtney Gamston, Pamela Stamm, Lynn Stevenson, Bobby Helmer, and Kimberly Braxton Lloyd earned one of just seven awards with their project titled "Impact of Student Pharmacists Providing Remote Telehealth Population Health Services in a Required Introductory Pharmacy Practice Experience Course." It marks the fourth year in a row for HSOP faculty to earn at least one Breeden Grant.
---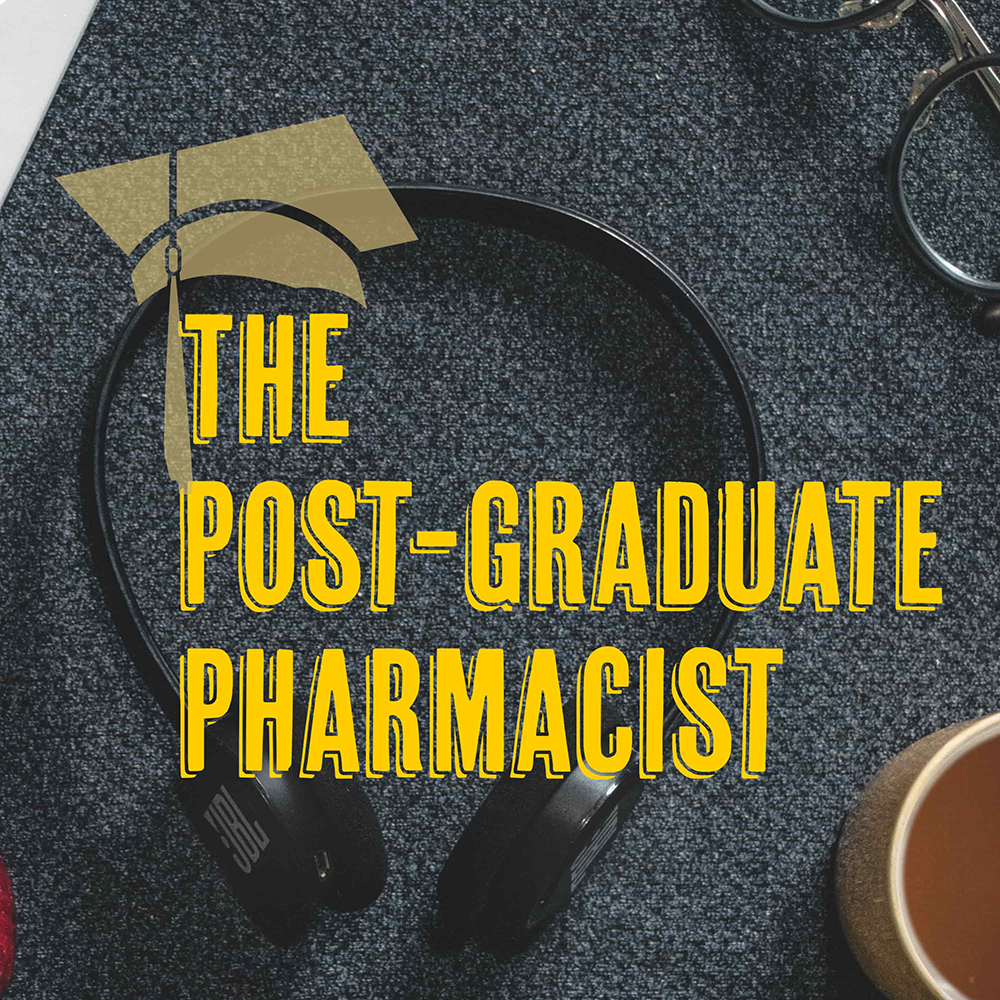 Post-Graduate Pharmacist Podcast Available
The Post-Graduate Pharmacist Podcast, a collaborative effort between Drs. Sean Smithgall and Taylor Steuber, released its second episode this week. Featuring Dr. Desirae Lindquist, an internal medicine clinical pharmacist at Duke University Hospital, the group tackles the topic of finances transitioning to and throughout post-graduate training. Listen online on the podcast webpage.
---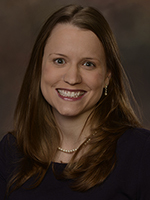 Faculty and Students Published in Pharmacy Times
Dr. Marilyn Bulloch, along with P4s Anna Lee Petit, Kaitlin Kennedy, and David Ellison, were recently published in Pharmacy Times with their article titled "Monoclonal Antibodies Show Promise Treating COVID-19." The article looks at monoclonal antibody agents and their immune potential suppressive effects as far as reducing the immediate and long-term impact of COVID-19.
---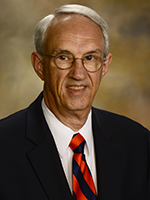 Jungnickel Presents on Emerging Pharmacist Roles
Dr. Paul Jungnickel, associate dean for academic programs, participated in a webinar in December titled "Emerging and Future Roles for Pharmacists in the United States." The webinar was conducted through Ubon Ratchathani University in Ubonratchathani, Thailand and his presentation was to the faculty of the pharmaceutical sciences at the university.
---