Updated August 27, 2021
The Auburn Pharmacist Online is an electronic newsletter providing news, events and updates from the Harrison School of Pharmacy. Have something you would like included? Email hsopcomm@auburn.edu.
---


HSOP welcomes Class of 2025
The Harrison School of Pharmacy's Class of 2025 joined the Auburn Family on Saturday, August 14 as friends and family joined the incoming student pharmacists at the 2021 White Coat Ceremony at the Jay and Susie Gogue Performing Arts Center. The Class of 2025 is made up of 133 students with 115 on the Auburn campus and 18 on the Mobile campus. The group brings a diverse background to HSOP as the class is made up of students from 15 different states, including Alabama, Arkansas, California, Delaware, Florida, Georgia, Illinois, Michigan, Mississippi, North Carolina, Oklahoma, Pennsylvania, South Carolina, Utah and Virginia; Puerto Rico; and three foreign countries (Colombia, Senegal and South Korea). Learn more about the class.
---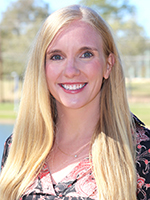 Meet Mallory Hawkins: HSOP's new Director of Student Recruitment
HSOP is excited to welcome Mallory Hawkins to the school as its Director of Student Recruitment. She replaces Dr. Charles Woosley, who retired in the spring. A 2012 Auburn University graduate, Hawkins has worked in health care higher education for the last six years. Read more about her on the HSOP website. If you know someone interested in pursuing pharmacy, she would be happy to reach out and offer assistance or you can email her at pharmd@auburn.edu.
---

The future of pharmacy begins at Auburn
Pharmacists anchor neighborhoods through community pharmacies, bolster health care teams as clinical pharmacists, research and develop treatments for devastating diseases and provide strategy on health care issues like COVID-19. Learn more about how Auburn is training the future of pharmacy..
---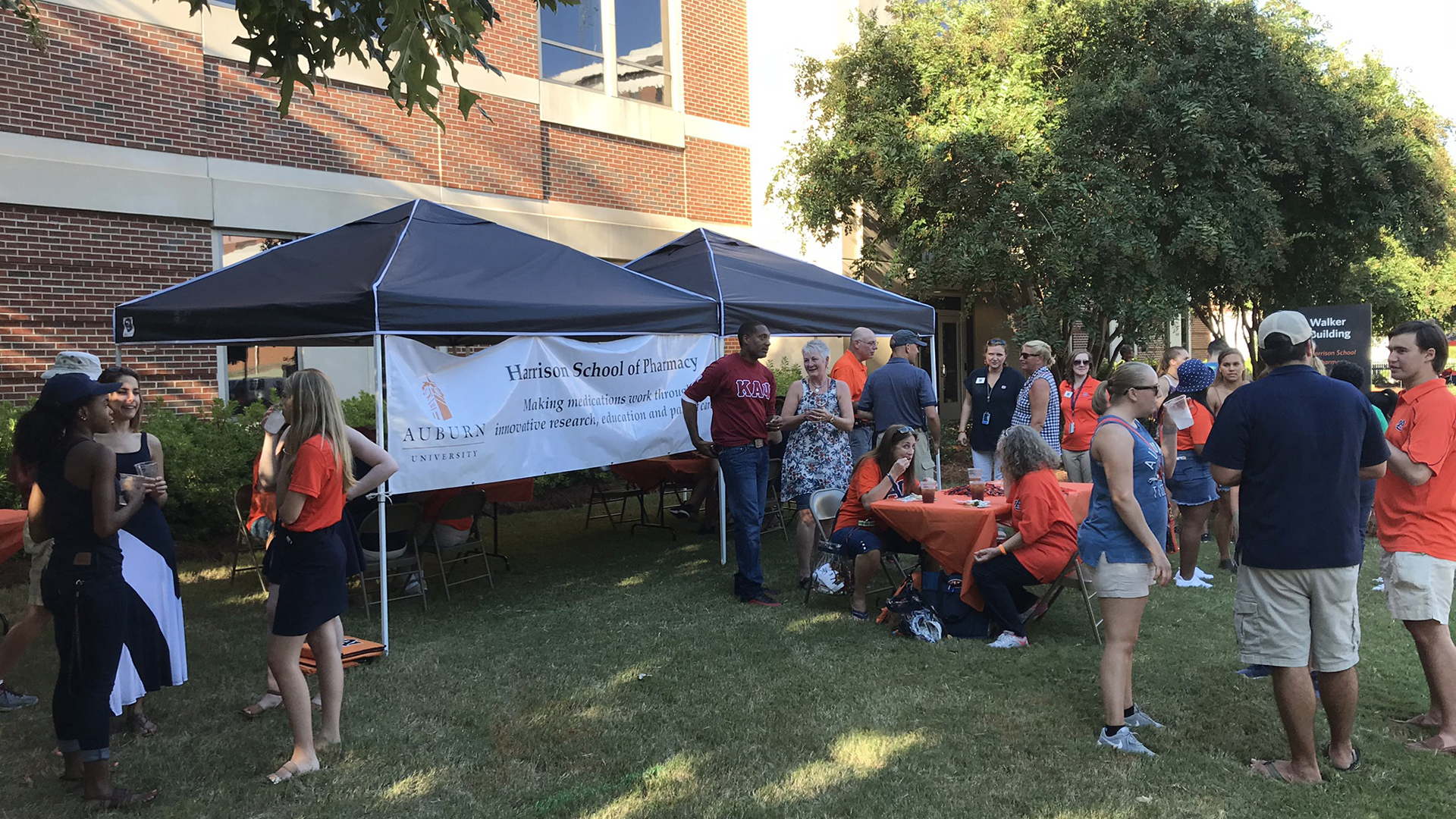 Football tailgates announced
Tailgating will return to Auburn's campus this football season. HSOP will host two football tailgates on the Walker Building lawn, facing Jordan-Hare Stadium. Additionally, faculty, staff, and students on the Mobile Campus will host tailgates prior to selected South Alabama games (more information coming soon). In Auburn, there will be a tailgate prior to the Georgia State game on Sept. 26 and prior to the Georgia game on Oct. 9. More information will be available as we get closer to game day.
---
AU InforMed discusses psoriasis
The AU InforMed newsletter, published by the HSOP Drug Information Center, recently focused on psoriasis. Topics included what is psoriasis, psoriasis management, diagnosis, therapies in development and more. Check out the issue, as well as previous issues, on the AU InforMed website.
---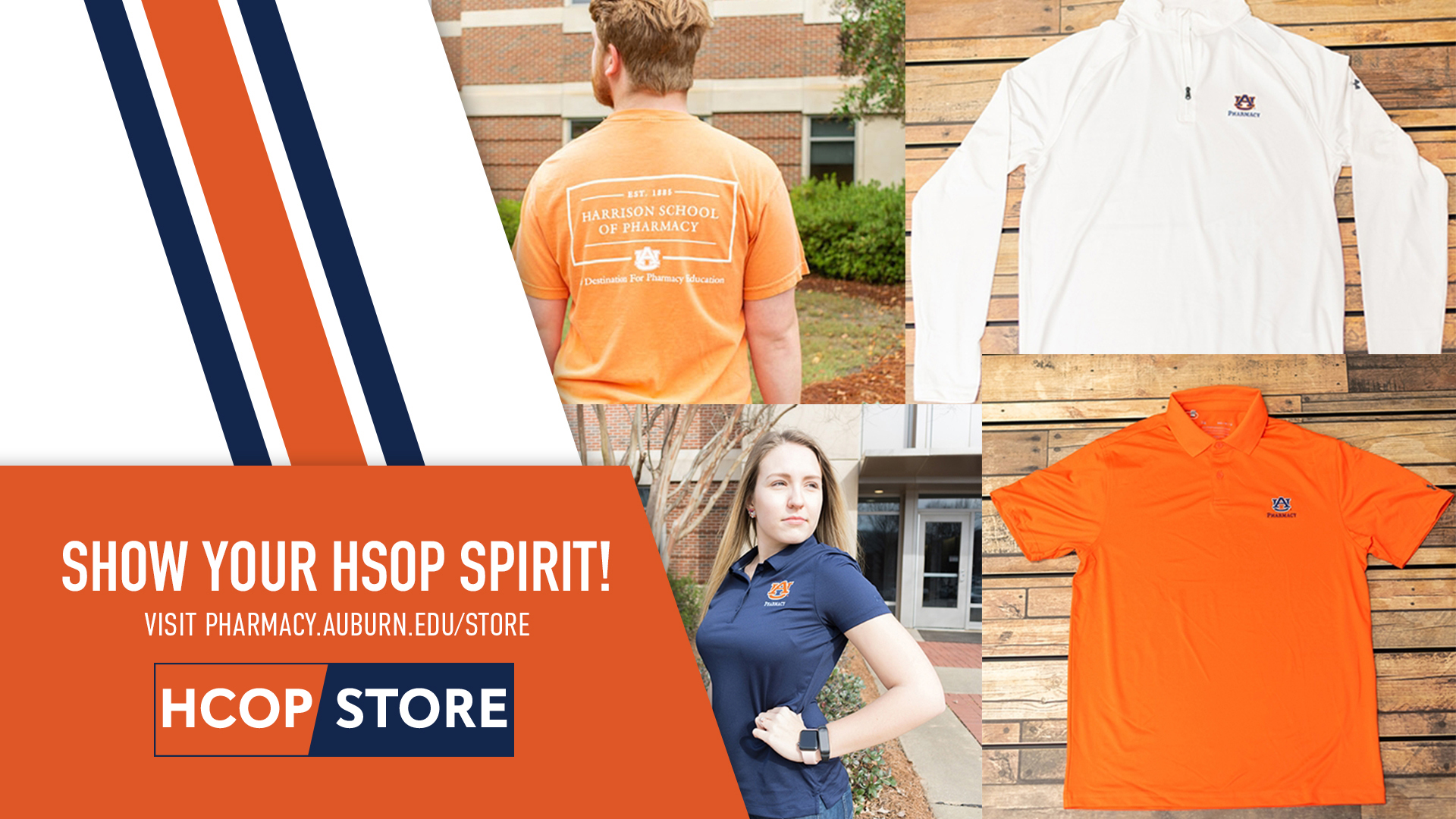 New Items Available in the HSOP School Store
New items are available in the HSOP School Store, including new apparel from Under Armour. Launched in partnership with the Auburn University Bookstore, the online store also includes apparel, drinkware, and other items. All proceeds from the HSOP store will be used to support student success through various programs. To learn more, click HERE or visit pharmacy.auburn.edu/store.
---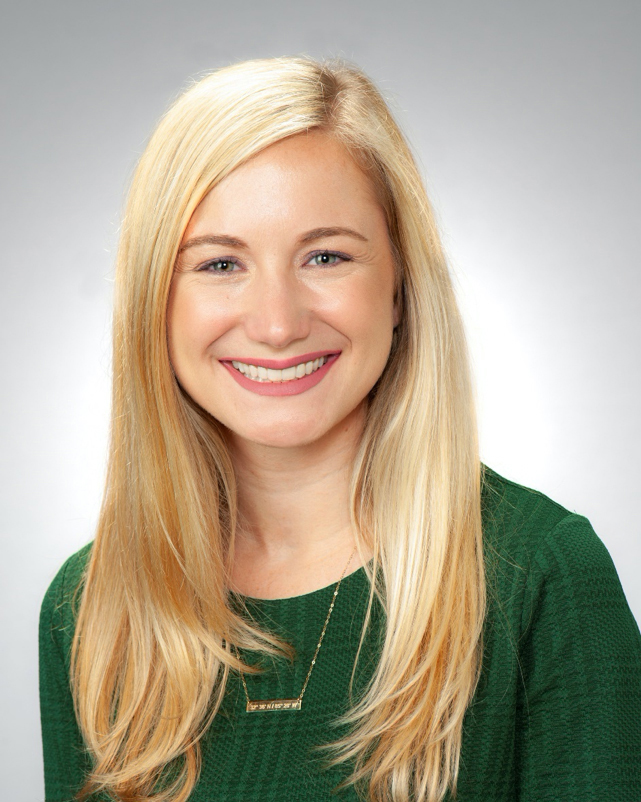 HSOP alum Erin McCreary wins ACCP New Clinical Practitioner Award
Dr. Erin McCreary, a member of the HSOP Class of 2015, was recently recognized with the New Clinical Practitioner Award by the American College of Clinical Pharmacy. The New Clinical Practitioner Award honors a new clinical practitioner who has made outstanding contributions to the health of patients and/or the practice of clinical pharmacy. McCreary is an infectious diseases clinical pharmacist and a clinical assistant professor in the Department of Medicine, Division of Infectious Diseases at the University of Pittsburgh Medical Center (UPMC)/Infectious Disease Connect, Inc. She will be formally recognized at the ACCP Annual Meeting on Oct. 17 in Phoenix, Arizona. Read more about her work and the impact she has made on the AACP website.
Additionally, McCreary was recently quoted in the Washington Post for a story on the use of monoclonal antibodies as a COVID treatment. Read the full story online.
---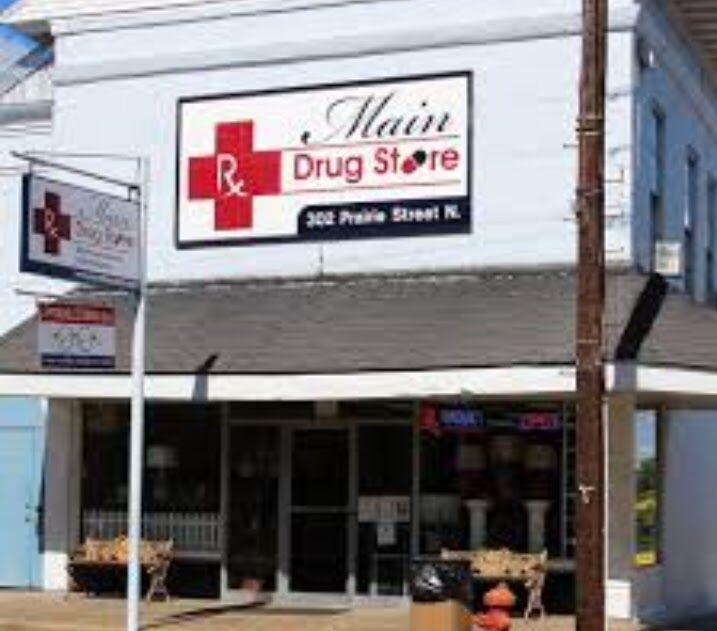 Main Drug Store featured
Founded in 1944 by HSOP graduate Gordon Main, Main Drug Store has been a staple in downtown Union Springs. Keeping the business in both the Main and Auburn families, the store is now run by his grandson, 1998 HSOP graduate Thomas Main. Read more about the business in this spotlight in the Union Springs Herald.
---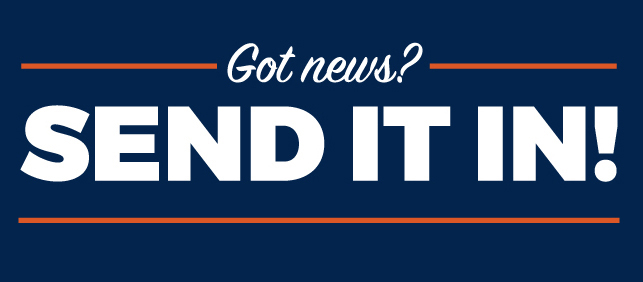 We Want to Hear from You
One of our favorite things around the Harrison School of Pharmacy is when we hear from our alumni and friends. We would love to hear from you with updates on your practice, career, or life in general. Please send any updates or news items you have to hsopcomm@auburn.edu.
---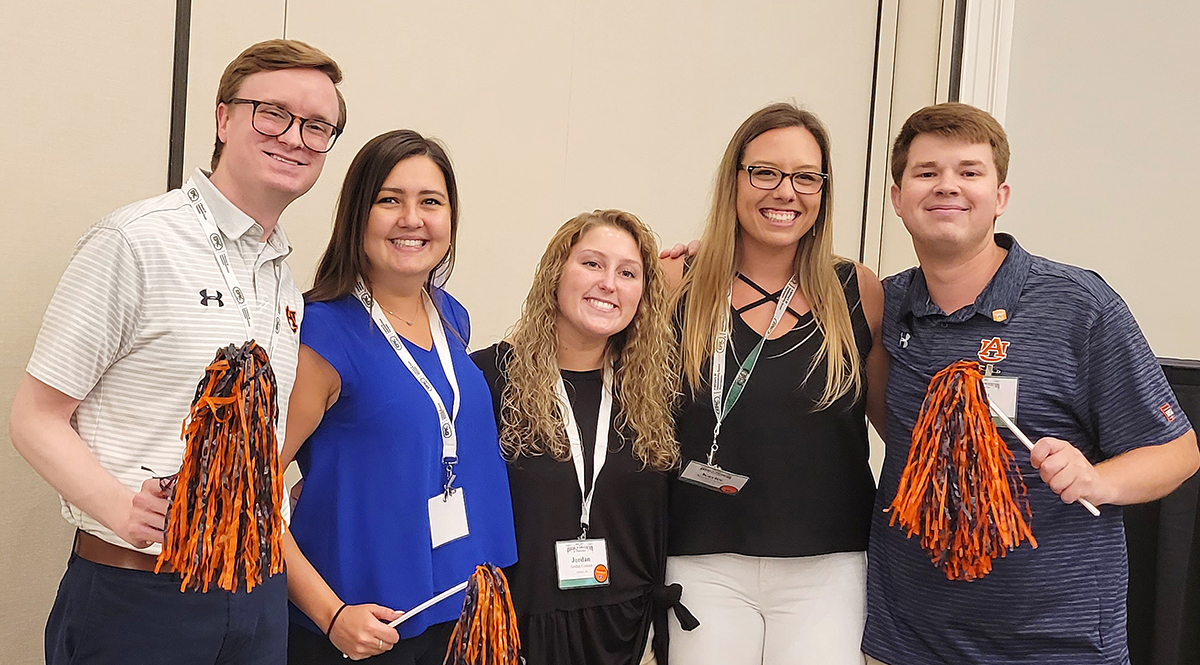 HSOP wins APA Self-Care Challenge
The Harrison School of Pharmacy team won the 2021 Alabama Pharmacy Association Self-Care Challenge. Contested on June 22 at the annual APA Convention and Trade Show at Sandestin Golf and Beach Resort, the competition consisted of two rounds of Jeopardy-style questions about over-the-counter products. Making up the HSOP team were (from left): Will Cordell, Shelton Givens, Jordan Conner, Kaylee Carlson, and Will Kendrick.
---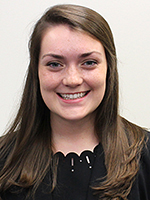 Tumlinson
HSOP student and graduates present national poster
A team of current P4 Robin Tumlinson with HSOP graduates Emily Blaine, Marion Colvin, and Tyler Haynes recently presented a poster titled "Insulin Dosing Adjustments in Patients with Diabetes on Peritoneal Dialysis or Hemodialysis: A Systematic Review of the Literature," at the American Diabetes Association meeting. The team collaborated over the past year on a systematic review to shed light on an under explored area of the literature. This gap in evidence was found when Robin Tumlinson was completing her IPPE with Dr. Heather Whitley in 2020 when a new patient with type 2 diabetes and on dialysis was referred for clinical pharmacy support.
---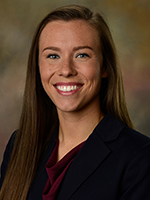 McDaniel
McDaniel first author on Patient Education and Counseling article
Cassidi McDaniel, a graduate student in the Health Outcomes Research and Policy option, was recently the first author on an article in the journal Patient Education and Counseling. Titled "Telehealth delivery of motivational interviewing for diabetes management: A systematic review of randomized controlled trials," the article explored and reported the evidence and gaps in the literature for randomized controlled trials (RCTs) studying the effects of motivational interviewing (MI)-based telehealth interventions on outcomes among persons with diabetes (PWD) or prediabetes. Serving as co-authors were Drs. Jan Kavookjian and Heather Whitley.
---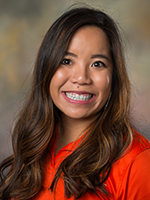 Beyler
Beyler appointed to ASHP PSF advisory group
Kaitlin Beyler, a member of the HSOP Class of 2023, was recently selected to serve on a Pharmacy Student Form Advisory Group with the American Society of Health-System Pharmacists. Beyler will serve as a member of the Residency Preparation Advisory Group, which is charged with advising ASHP regarding student residency preparation resources, including the process for obtaining a residency and how it differs from other career options.
---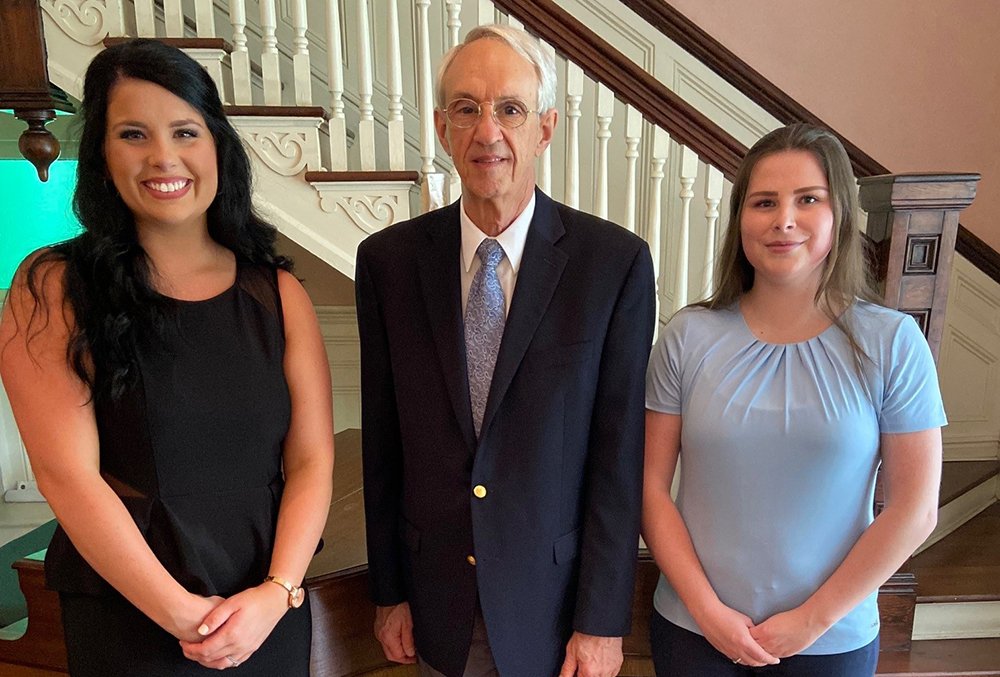 Sandi Perry, Dr. Paul Jungnickel, and Rachel Friend
Perry and Friend receive Darden Scholarships
Sandi Perry and Rachel Friend, both members of the HSOP Class of 2023, were recently recognized as recipients of the Darden Scholarship. The scholarships are normally presented at the Annual Darden Foundation Gala Event held in February, but this was delayed due to the Gala being cancelled this year due to COVID. The scholarships, which include a cash award, are presented annually to outstanding students enrolled in advanced health degree programs (Medicine, Advance Practice Nursing, Pharmacy, Dietetics, or Physical Therapy). Criteria for the award are scholarship, activities, character, and demonstrated service in meeting the needs of the underserved in the East Alabama area.
---

HSOP team receives ADPH grant to evaluate and address COVID vaccine hesitancy
HSOP's Division of Clinical Affairs and Outreach, Department of Pharmacy Practice, and Department of Health Outcomes Research and Policy were selected for funding by the Alabama Department of Public Health for a project titled "A Shot for Alabama (ASFA): A comprehensive plan to increase COVID-19 vaccine acceptance, awareness, and access within Alabama's rural, underserved communities and among racial minorities." Leading the project from HSOP are Dr. Kimberly Braxton Lloyd (PI); Dr. Marilyn Bulloch (Co-PI); Dr. Spencer Durham (Co-PI); Dr. Bobby Helmer (Co-I); Dr. Lynn Stevenson (Co-I); and Dr. Salisa Westrick (Co-I). The project is a comprehensive vaccine campaign that focuses on understanding and responding to community needs. It includes addressing vaccine confidence, forming community partnerships, providing education and outreach, increasing vaccine access (through worksite vaccine clinics for high-risk groups and community vaccine clinics for rural, underserved communities), collecting and analyzing data, and conducting continuous quality improvement. Funded by ADPH through the Centers for Disease Control and Prevention (CDC) National Center for Immunization and Respiratory Diseases (NCIRD), it runs from July 2021-June 2022.
---
CAO partners with ACES to address COVID vaccine access in Alabama
The HSOP Division of Clinical Affairs and Outreach recently partnered with the Alabama Cooperative Extension System on an "Extension COVID-19 Immunization Training and Education 2 (EXCITE 2) Grant". This program is a result of the Centers for Disease Control and Prevention and the National Institute of Food and Agriculture entering into an Interagency Agreement to engage land-grant Universities and the Cooperative Extension System to improve vaccination coverage in rural and other medically underserved communities. Auburn is partnering with Alabama State University for this EXCITE 2 project titled, "AL AU Victory for Vaccination in Alabama." Dr. Matt Ulmer (AU ACES, PI); Dr. Barb Steumpler (AU ACES, Co-PI); and Dr. Kimberly Braxton Lloyd (Co-PI) are the AU Leaders on this two year project that received $200,000 in funding support. The project is designed to help promote vaccine confidence, uptake, and access in Alabama and began July 1.
---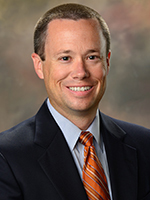 Fox joins AACP's prestigious Leadership Development Program
Dr. Brent Fox, associate professor in the Department of Health Outcomes Research and Policy, has been selected to participate in AACP's 2021-22 Academic Leadership Fellows Program. He joins the 18th cohort of 30 individuals who represent some of academic pharmacy's brightest future leaders from around the country.The Academic Leadership Fellows Program supports and contributes to the development of leaders in academic pharmacy and higher education. The program provides an opportunity for Fellows to expand relationships with peers and colleagues at other institutions, as well as within their own college and university.
---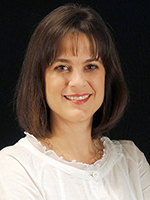 Stamm wins NCPA outstanding faculty award
Dr. Pamela Stamm, associate professor in the Department of Pharmacy Practice, was recently named the 2021 Outstanding Faculty Liaison by the National Community Pharmacists Association Foundation. The award recognizes a faculty liaison who demonstrates exceptional leadership and commitment to independent pharmacy, his/her NCPA Student Chapter, and the community. It marks the first time for an HSOP faculty member to win the award. Stamm will be formally recognized at the NCPA Annual Convention, Oct. 9-12 in Charlotte, North Carolina.
---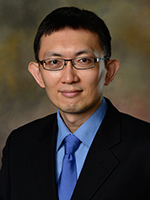 Chou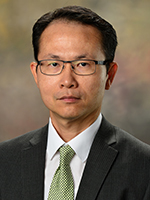 Ngorsuraches
Chou and Ngorsuraches receive PhRMA grant on COVID vaccinations
Drs. Edward Chou and Surachat Ngorsuraches, both associate professors in the Department of Health Outcomes Research and Policy, were recently selected for a grant from the Pharmaceutical Research and Manufacturers of America's Collaborative Actions to Reach Equity, or CAREs, program. They will be part of the network of CAREs grant recipients, which is made up of community-based researchers and organizations committed to health equity. This grant of $37,500 will support development of the paper and efforts proposed in their letter of intent, entitled "Barriers to COVID-19 Vaccination in The Black Belt Region."
---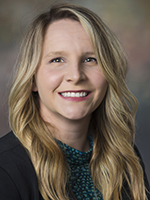 Alexander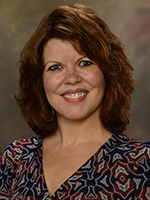 Braxton lloyd
Alexander receives funding for pharmacogenomics work
Dr. Courtney Watts Alexander's (PI), Dr. Jenna Nehls' (Co-I), and Dr. Kimberly Braxton Lloyd's (Co-I) received funding for their project titled "Pre-emptive pharmacogenomics in the optimization of pain management in the community pharmacy setting-a feasibility study." It was selected for funding by the Alabama Pharmacy Association Research and Education Foundation and runs from June 2021-June 2022.
---
Drug Information Center secures contract
Dr. Bernie Olin (PI) and Dr. Wes Lindsey (Co-PI) have received funding from Fresenius Kabi USA, LLC. The Drug Information Center team will work on an informational dossier for a new Fresenius Kabi USA product. The contract period begins August 1, 2021 and the amount of funding is $45,000.
---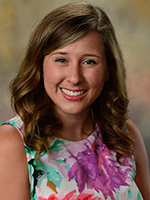 Sewell receives grant for Boykin Clinic care model
Dr. Jeanna Sewell, assistant clinical professor and director of interprofessional education, received an intramural grant from the Auburn University Office of the Vice President for Research and Economic Development through the "Creative Work and Social Impact Scholarship Funding Program." Her project is entitled "A clinical-community pediatric wellness initiative to manage and prevent cardiometabolic diseases in children with limited resources." Dr. Sewell will be partnering with faculty from liberal arts (sociology), human sciences (nutrition) and nursing on this project that focuses on interprofessional patient care. The care model will be implemented within the Auburn University Health Care and Education Clinic at the Boykin Center and will provide an opportunity for interprofessional education for HSOP pharmacy students. Her team received $19,192 from the OVPRED with a $20,000 match from the participating colleges and schools that are collaborating on this project. The project will run from July 1, 2021 through July 1, 2023.
---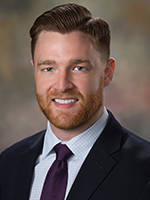 Astle selected for ACCP MeRIT program
Dr. Kevin Astle, assistant clinical professor in the Department of Pharmacy Practice, was recently selected for the American College of Clinical Pharmacy Foundation Mentored Research Investigator Training Program, or MeRIT. He was one of just 18 investigators selected nationwide to participate in the two-year longitudinal program. The MeRIT Program is designed to assist pharmacists with developing the abilities necessary to conduct investigator-initiated research, either independently as a principal investigator or as an active co-investigator within a research team.
---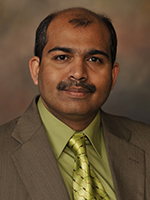 Dhanasekaran receives author award
Dr. Murali Dhanasekaran, professor in the Department of Drug Discovery and Development, was recently recognized with a 2021 Author Award from the Auburn University Libraries and the Graduate School. The program recognizes faculty and library staff members who published a book-length scholarly work during the previous calendar year.
---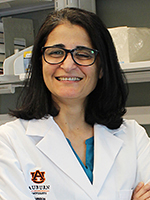 Kaddoumi wins new AU internal award
Auburn University launched two new pilot internal awards programs in 2021 and has named the program's first recipients. Dr. Amal Kaddoumi, professor in the Department of Drug Discovery and Development, was one of the recipients in the Research Support Program. She received a $25,000 award for her project titled "Amylin role in Alzheimer's disease."
The Research Support Program, or RSP, and the Creative Work and Social Impact Scholarship Funding Program, or CWSI, were established by the Office of the Vice President for Research and Economic Development. Both programs provide a competitive internal funding source to support faculty and to provide an opportunity for them to experience a small-scale pilot and refine their projects before competing for larger awards. Learn more in the full release.
---
Star Pharmacy collaboration renewed
The Division of Clinical Affairs and Outreach (CAO) renewed its contract with Star Pharmacy in Huntsville 2021-22. The program titled "Developing and Implementing a Sustainable Reimbursement Model for Community Pharmacy Residency Programs: HSOP's CAO and Star Pharmacy PGY-1 Community Pharmacy Residency Program" is led by Dr. Kimberly Braxton Lloyd (PI, Lead Administrator); Dr. Greg Peden (Co-PI, Residency Program Director); Dr. Courtney Gamston (Co-I, Clinical Coordinator); and Dr. Spencer Durham (Co-I, Research Coordinator). The 2021-22 PGY-1 HSOP CAO and Star Pharmacy community resident is Dr. Kirsten Doremus, a native of Tuscaloosa who completed her undergraduate studies at South Alabama and graduated with her Pharm.D. from Samford in 2021.
---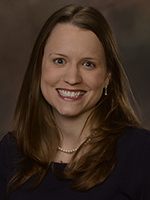 Bulloch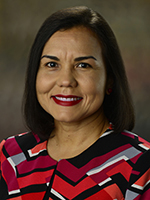 Calderon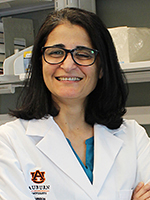 Kaddoumi
Female Faculty Leadership Mentoring Program cohort announced
Drs. Marilyn Bulloch, Angela Calderon, and Amal Kaddoumi have been selected to participate in HSOP's Female Faculty Leadership Mentoring Program for 2021-22. As part of the program, they will interview members of the HSOP Executive Committee to learn more about various functions of the school and to gain insights about leadership. They will also select a Leadership Mentor to assist with their future career development.
---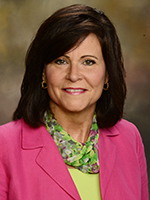 Kavookjian discusses diabetes care and education
Dr. Jan Kavookjian, associate professor in the Department of Health Outcomes Research and Policy, recently participated in a panel discussion on the pandemic and the drive for health equity influence changes in diabetes care and education. Learn more and watch on healio.com.
---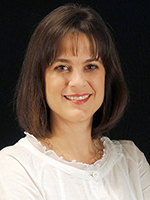 Stamm contributes to article on technical literacy
Pharmacy Times recently shared an article on technical literacy and digital etiquette when teaching telehealth in pharmacy schools. Dr. Pamela Stamm, associate professor in the Department of Pharmacy Practice, contributed to the article after reviewing various telehealth models. Read the full article on the Pharmacy Times website.
---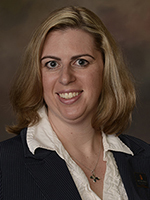 Kleppinger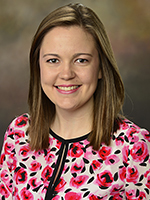 McDowell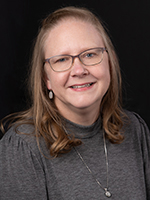 Maxson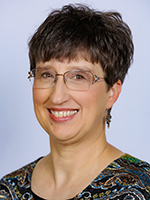 Staton
Inaugural FASI Scholars-in-Residence named
Four HSOP faculty and staff members were named the inaugural Division of Faculty Affairs and Strategic Initiatives Scholars-in-Residence. Each is categorized to either assessment or scholarship of teaching and learning. The inaugural class is Dr. Erika Kleppinger (Assessment), Dr. Lena McDowell (SoTL), Dr. Rebecca Maxson (SoTL), and Dr. April Staton (Assessment). Over the course of the year, each will complete a relevant project of their choosing, assist with an annual school-wide SoTL or Assessment event, gain practical experience, and explore future professional opportunities in their respective areas.
---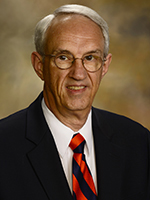 Jungnickel co-authors article on pharmacy admissions trends
Dr. Paul Jungnickel, associate dean of academic programs, is a co-author of an article recently published in the American Journal of Pharmaceutical Education. Titled "Trends in Pharmacy College Admission Test Requirements and Utilization Across Colleges and Schools of Pharmacy," identifies national trends among pharmacy schools and colleges in their requirements for the PCAT and underlying rationales for not requiring pharmacy school applicants to take it. Read the full article online.
---