Updated August 27, 2021
The Auburn Pharmacist Online is an electronic newsletter providing news, events and updates from the Harrison School of Pharmacy. Have something you would like included? Email hsopcomm@auburn.edu.
---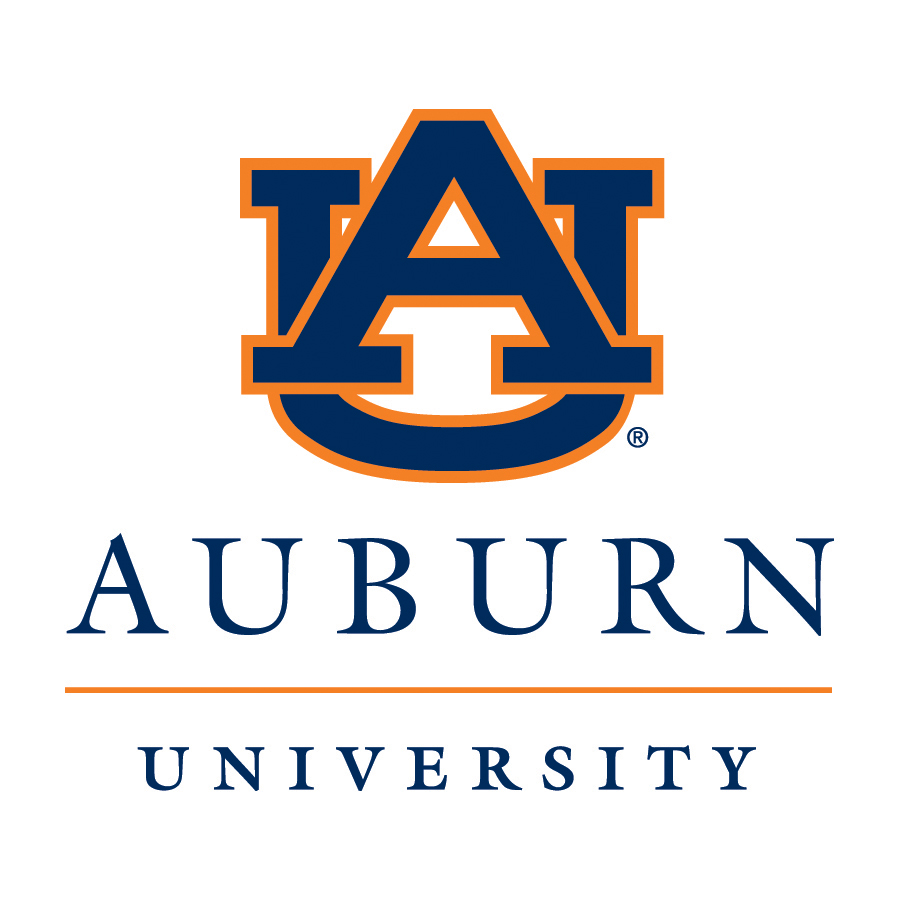 CAO team wins President's Outstanding Collaborative Units Award
The team from the Division of Clinical Affairs and Outreach, led by Dr. Kimberly Braxton Lloyd, was recently announced as this year's recipient of the President's Outstanding Collaborative Units Award. The award recognizes existing faculty collaborations among two or more departments, divisions, offices or programs within the university. To be considered, the work of the collaborative units must have advanced the excellence, impact and reputation of representing units and the university as a whole. The award will be formally given during the annual Faculty Awards Ceremony on Nov. 9.
The team was recognized for its COVID-19 response, which brought multiple campus units together to achieve the ambitious goal of delivering COVID-19 vaccinations to Auburn students, employees, dependents, first responders and other community members and supporting vaccine education. The collaboration played an integral role in advancing the health and safety of the Auburn Family and was a critical step in the university's COVID-19 response.
---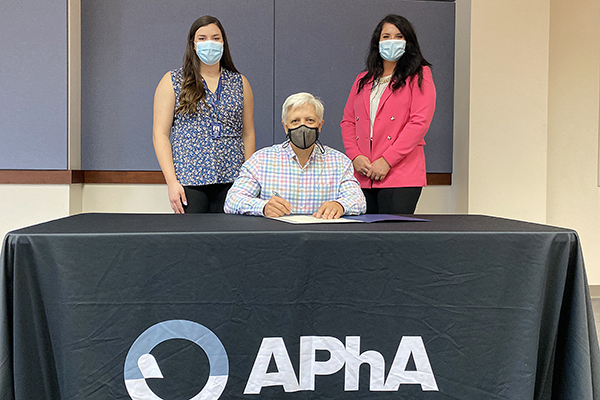 Auburn Mayor Ron Anders with HSOP students
Auburn and Mobile mayors declare October as Pharmacist Month
Mayors in both Auburn and Mobile recently declared the month of October as American Pharmacists Month in their respective cities. American Pharmacists Month is charged with recognizing the role pharmacists play in our health, our communities, and our lives. Pharmacists are celebrated throughout the month for their courage and for standing by their patients throughout the pandemic and beyond.
Mayor Ron Anders signed the proclamation in Auburn on Oct. 6, during a chapter meeting of the American Pharmacists Association – Academy of Student Pharmacists in the Harrison School of Pharmacy's Walker Building. Less than a week later, on Oct. 12, students from the Harrison School of Pharmacy's Mobile campus attended a meeting of the Mobile City Council where Mayor Sandy Stimpson signed a proclamation and declared Pharmacists Month in the city of Mobile.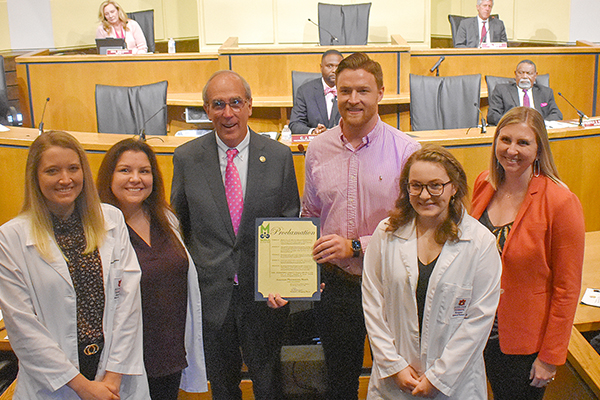 Mobile Mayor Sandy stimpson with HSOP students and faculty
---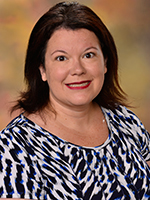 Reid selected to Presidential Search Advisory Committee
Ashley Reid, Health and Wellness Specialist in the Division of Clinical Affairs and Outreach, was recently announced as one of 22 members of the Presidential Search Advisory Committee that will recruit and vet candidates for the office of Auburn University President. Reid, an HSOP employee since 2016, was selected by her role as chair of the university's Staff Council. More information is available on the presidential search website.
---
NCPA chapter named National Chapter of the Year
The HSOP chapter of the National Community Pharmacists Association, or NCPA, recently took first place in the NCPA Chapter of the Year competition. It marks the fourth time in the last five years for the chapter to finish in the top three out of more than 150 chapters nationally, including second runner-up finishes in 2017 and 2019, and chapter of the year in 2018. The chapter was evaluated on activities such as program originality, innovation, number of chapter members involved, impact on the community, the benefit to student chapter members and collaboration with independent pharmacies and health care organizations.
---

Eight from HSOP recognized by APA
The Harrison School of Pharmacy was well-represented with eight major award winners at the 2021 Alabama Pharmacy Association Annual Meeting.
Becky Sorrell ('83) won the Bowl of Hygeia while Spencer Durham ('07) won the Mitchel C. Rothholz President's Award. Jessica Hung ('14) took the Excellence in Innovation Award with Grant McGuffey ('14) selected as the Distinguished Young Pharmacist. Sue Boyles ('87) and Charlie Thomas ('65) were the two recipients of the APA Advocate Award. HSOP staff member Dave Brackett received the J. Wayne Staggs Distinguished Service Award while Class of 2022 member Jennifer Rammage won the R. Lee Evans Student Professionalism Award.
---
AU InforMed discusses PCOS and ivermectin
The AU InforMed newsletter, published by the HSOP Drug Information Center, recently focused on polycystic ovary syndrome and ivermectin as a COVID treatment. Check out the issues, as well as previous issues, on the AU InforMed website.
---
More than $24,000 given during Beat Week
During Beat Week, HSOP was fortunate to receive gifts from 71 alumni and friends. Their generosity totaled more than $24,000 supporting the school's scholarship program with more than $9,000 going towards the Pharmacy General Scholarship fund specifically. Beat Week is an annual fundraising competition leading up to the Deep South's Oldest Rivalry. Auburn University and the University of Georgia compete throughout the week on which university can get the most donors to give.
---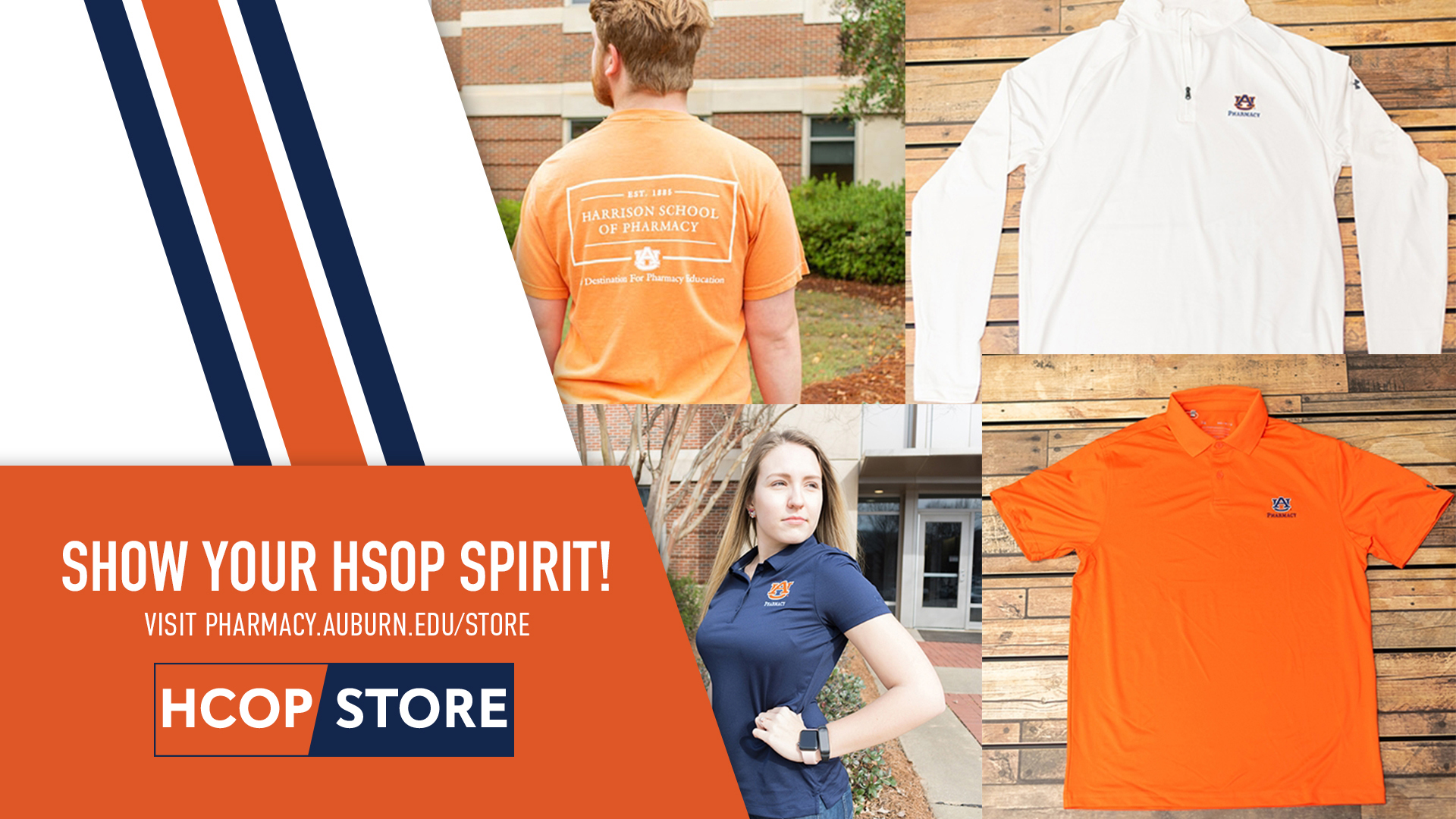 New Items Available in the HSOP School Store
HSOP items are available in the School Store, including new apparel from Under Armour. Launched in partnership with the Auburn University Bookstore, the online store also includes apparel, drinkware, and other items. All proceeds from the HSOP store will be used to support student success through various programs. To learn more, click HERE or visit pharmacy.auburn.edu/store.
---

---
---
---
---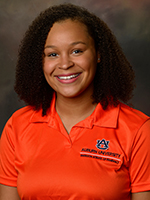 Moore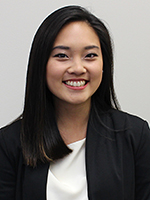 Oh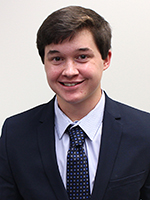 Taylor
ACCP Clinical Challenge team finishes in top 16
The HSOP team competing in the American College of Clinical Pharmacy Clinical Challenge completed the competition with a top-16 finish. The team was made up of P4s Yumi Oh, Gregory Taylor, and Harley Moore, with Callie Seales and Linda Tran serving as alternates.
The ACCP Clinical Pharmacy Challenge is a team-based competition where teams of three students will compete against teams from other schools and colleges of pharmacy in a "quiz bowl"–type format. Each round consists of questions offered in the three distinct segments (Trivia/Lightening, Clinical Case, Jeopardy-style). Item content used in each segment has been developed and reviewed by an expert panel of clinical pharmacy practitioners and educators.
---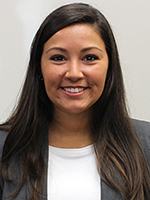 Campisi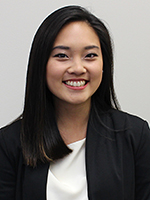 Oh
ASHP Clinical Skills Competition team selected
The team of Lauren Campisi and Yumi Oh, both members of the HSOP Class of 2022, recently won the local American Society of Health-System Pharmacists Clinical Skills Competition. The competition is an interactive, team-based analysis of clinical scenarios for hospital and health-system pharmacists. Campisi and Oh will represent HSOP in the national competition during the ASHP Midyear Clinical Meeting, Dec. 4-5.
---
Exploring Diabetes sweeps video awards
Over a six week period, P2 students participated in the Exploring Diabetes elective. In addition to meeting for two hours weekly, they also engaged in various patient-related tasks that are commonly conducted by people living with diabetes. The students formed groups and developed short videos sharing what they learned or how their perceptions changed as a result of completing the elective course.
With votes completed and tallied, the team of Sarah Grace Barnes, Jacqueline Smith, and Alex Tran swept the award categories of Most Informative, Best All-Around, and Best Video with their video titled "Exploring Diabetes."
---
30 students initiated into Rho Chi
Thirty students were inducted into the Zeta Chapter of the Rho Chi Pharmacy Honor Society on Tuesday, September 28. The initiation ceremony was held on both the Auburn and Mobile campuses. Of the 30 initiated, 29 are Pharm.D. students with one graduate student. Read more and see the full listing on the HSOP website.
---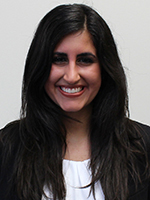 Shunnarah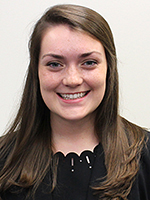 Tumlinson
Pharm.D. students publish paper with Dr. Calderón
Pharm.D. students Alana Shunnarah and Robin Tumlinson recently published an article with Dr. Angela Calderón, associate professor in the Department of Drug Discovery and Development. Titled "Natural Products with Potential for Nonhormonal Male Contraception," the literature-based systematic review sought to identify compounds for future study from natural sources with potential nonhormonal male contraceptive activity. The five main compounds reviewed were β-Caryophyllene, embelin, oleanolic acid, triptonide, and N-butyldeoxynojirimycin (NB-DNJ).
---
Six HSOP students selected as podcast interns
Six HSOP students were recently selected as interns for the Post-Graduate Pharmacist Podcast, a podcast hosted by HSOP faculty members Drs. Sean Smithgall and Taylor Steuber. Joining as interns are P3s Vindhya Basetty, Madeline Harter, Caroline Jackson, Baylea Kyle, Hannah Lambert, and Holly Wiggins. As an intern, each will work on various areas of the podcast, such as identifying guests, marketing and analytics, script writing, and managing podcast technology.
---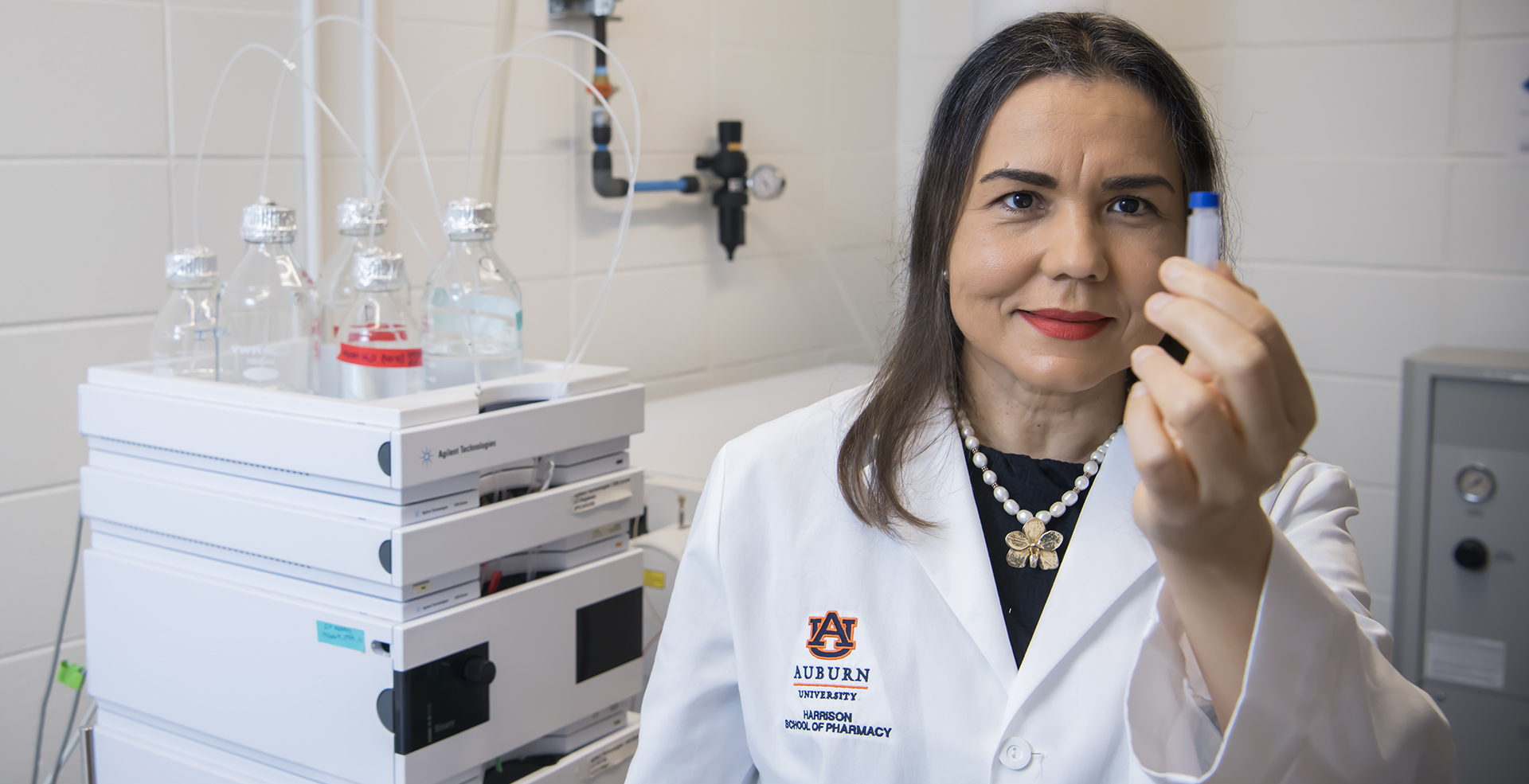 Calderón receives multiple NIH grants to study natural products
Dr. Angela Calderón, associate professor in the Department of Drug Discovery and Development, received an R03 grant from the National Center for Complementary & Integrative Health (NCCIH) and the Office of Dietary Supplements (ODS) of the National Institutes of Health. The total cost of the NIH R03 award is $148,960. She is the principal investigator of the project titled "Evaluation of the potential of Ashwagandha extracts to produce CYP-mediated drug interactions." Read more about this project on the HSOP website.
---
Calderón was also recently awarded a $440,590 R15 grant from the National Center For Complementary and Integrative Health and the Office of Dietary Supplements of the National Institutes of Health. The grant supports her project titled "Unravelling the mechanism of acai BDS-anticancer drug interaction: A preliminary approach." Read more on the HSOP website.
---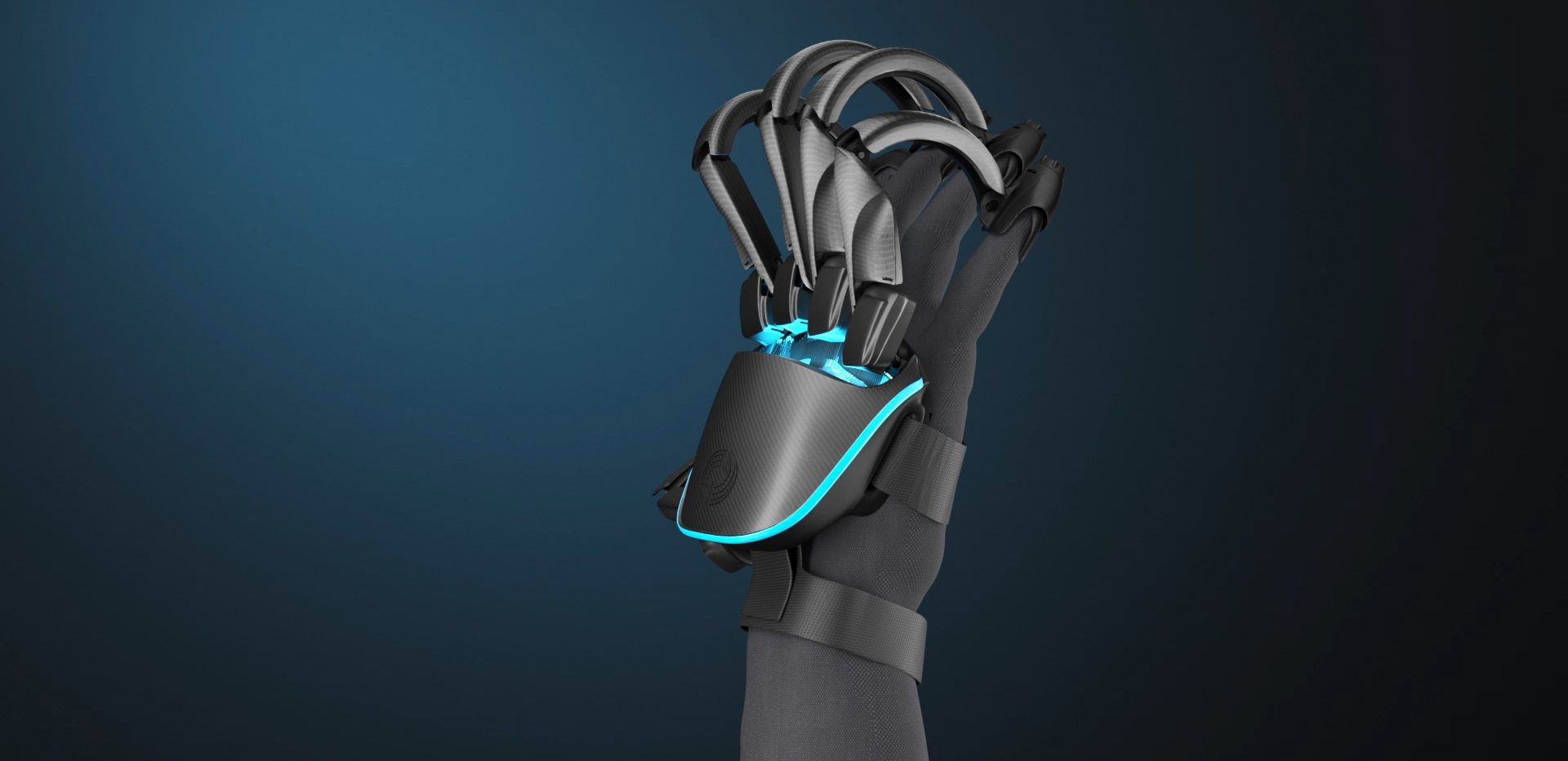 Garza receives grant for virtual reality project
Dr. Kimberly Garza, associate professor in the Department of Health Outcomes Research and Policy, recently received one of the Auburn University Student Learning Through Immersive Virtual Experiences grants from the Office of Information Technology and the Biggio Center. Her project, titled "Combining Haptics with VR to Support Professional Identity Development in Student Pharmacists through Empathy for Patients," utilizes haptic devices and virtual reality to allow students to experience what it is like to live with certain diseases.
To compete for the grant, faculty were encouraged to identify opportunities for implementing innovative technology, including augmented and virtual reality, to transform teaching and learning experiences for Auburn students. Learn more about how Garza and her team are making the human touch virtual.
---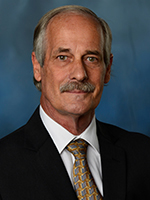 DeRuiter named Alumni Professor
Dr. Jack Druiter has been awarded an Alumni Professorship, the Office of the Provost recently announced. The professorship is funded by the Auburn Alumni Association for its desire to support distinguished faculty. The program is designed to reward faculty members who have been recognized by their peers and colleagues as making outstanding and exceptional contributions to the University's academic programs. Dr. DeRuiter has been with HSOP since 1983 and is part of the medicinal chemistry team. His work focuses on the design, synthesis and biochemical evaluation of enzyme inhibitors; synthesis and chemical reactivity of potential chemotherapeutic agents; and synthesis of novel heterocycles as potential medicinal agents.
---
Suppiramaniam named Gilliland Professor
Dr. Vishnu Suppiramaniam has been awarded a Gilliland Endowed Professorship, Dean Hansen recently announced. The professorship is named after Sandra Kent and David Louis Gilliland, both 1976 HSOP graduates. Dr. Suppiramaniam has been with HSOP since 2001 and has served in a variety of leadership roles within the Department of Drug Discovery and Development and the school as a whole. His research focuses on synaptic mechanisms of learning and memory. Specifically, to elucidate the regulation of glutamate receptor mediated synaptic transmission in animal models of diseases such as Alzheimer's disease, epilepsy and diabetes, and the use of experimental drugs to ameliorate the synaptic dysfunction and associated neuro-behavioral deficits in these disease states.
---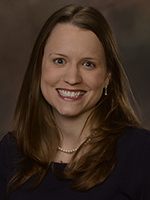 Bulloch and Durham collaborate on warning on ivermectin
Dr. Marilyn Bulloch and Dr. Spencer Durham, both associate clinical professors in the Department of Pharmacy Practice, recently collaborated with other Auburn University health experts to address the use of ivermectin, a horse dewormer, as a treatment for COVID. Read what they had to say on the HSOP website.
---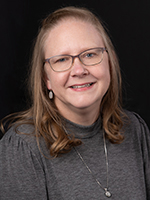 Maxson collaborating on health disparities in kidney disease research
Dr. Rebecca Maxson, associate clinical professor in the Department of Pharmacy Practice, is collaborating with Dr. Wendy St. Peter at the University of Minnesota on a the Advancing Kidney Health through Optimal Medication Management (AKHOMM) initiative. As part of the program they are developing modules that can both train pharmacists and provide tools to educate patients to increase the safe and effective use of medications to treat the disease. Ultimately, they hope to see fewer patients reach the point where they need dialysis or a kidney transplant. Learn more about the project in this Insider story.
---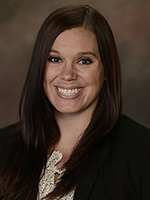 McCoy named Assistant Director of Student Affairs-Mobile
Earlier this semester, Dr. Emily McCoy, associate clinical professor in the Department of Pharmacy Practice, assumed the role of Assistant Director of Student Affairs for the Mobile campus. In this role, she coordinates various aspects of student life on the Mobile campus, including advising and working with various student organizations, oversight of campus events, and coordination on recruitment efforts along with other areas of student affairs.
---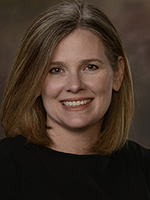 Hornsby selected to SEC Academic Leadership Development Program
Dr. Lori Hornsby, associate clinical professor in the Department of Pharmacy Practice, was recently selected as a Provost Fellow as part of the SEC Academic Leadership Program. She is one of just four faculty members across Auburn's campus selected to the program. Over the course of the academic year, Hornsby will learn more about the work of administrative colleagues on the Auburn campus and interact with fellows from the other SEC schools. The SEC Academic Leadership Development Program seeks to identify, prepare and advance academic leaders for roles within SEC institutions and beyond.
---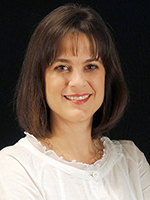 Stamm named Outstanding Faculty Liaison by NCPA Foundation
Dr. Pamela Stamm, associate professor in the Department of Pharmacy Practice, was recently named Outstanding Faculty Liaison of the Year by the National Community Pharmacists Association Foundation at its annual meeting in Charlotte, North Carolina. The award recognizes a faculty liaison who demonstrates exceptional leadership and commitment to independent pharmacy, their NCPA Student Chapter, and the community. This marks the first time a faculty member from HSOP has won the award.
---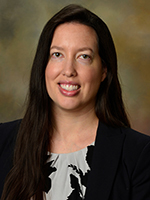 Hohmann spotlighted by CCTS
Dr. Natalie Hohmann, assistant professor in the Department of Pharmacy Practice was selected recently as a KL2 Scholar by the Center for Clinical and Translational Science at UAB. Her project is titled "Disparities in Access to Dementia Care in Rural Alabama: Bridging the Gap through Community Resource Mapping." Learn more about Dr. Hohmann on the CCTS website.
---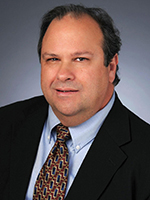 Piazza co-edits book; collaborates in article
Dr. Gary Piazza, W.W. Walker Professor and department head in the Department of Drug Discovery and Development, recently co-edited the book "RAS: Past, Present, and Future" with John O'Bryan.
Additionally, he recently collaborated with several HSOP faculty members on an article titled "Pan-RAS inhibitors: Hitting multiple RAS isozymes with one stone." Others contributing to the article were Dr. Xi Chen (assistant research professor), Dr. Adam Keeton (assistant research professor), Dr. Feng Li (assistant professor), and Dr. Yulia Maxuitenko (associate research professor).
---
---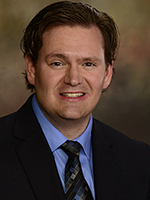 Durham provides information on vaccines
Dr. Spencer Durham, associate clinical professor and an infectious disease expert in HSOP's Department of Pharmacy Practice, recently provided a Q&A on various concerns related to COVID vaccines. From variant strains, to booster shots, to potential side effects, they are all covered in this Expert Answers.
---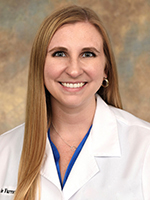 Farrar wins ACCP poster award
Dr. Julie Farrar, assistant clinical professor in the Department of Pharmacy Practice, was recognized last week for her poster presented as part of the American College of Clinical Pharmacy annual meeting. Titled "Evaluation of a patient specific, targeted-intensity pharmacologic thromboprophylaxis protocol in hospitalized patients with COVID-19," she took first place in the Best Resident or Fellow competition, carrying over from her previous appointment as a PGY-2 critical care resident at the University of Colorado Skaggs School of Pharmacy and Pharmaceutical Sciences in Aurora, Colorado.
---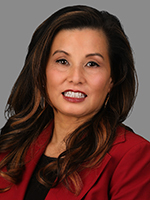 Chung discusses children and COVID vaccines
Dr. Allison Chung, associate clinical professor in the Department of Pharmacy Practice, recently hosted The Pediatric Pharmacist Review podcast to discuss children and the COVID vaccines. A pediatric critical care pharmacist with University of South Alabama Health, Dr. Chung talked with guest Dr. Benjamin Estrada. Learn more and listen to the podcast online.
---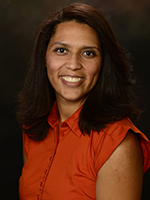 Gamston featured on podcast
Dr. Courtney Gamston, professor of practice in experiential education at HSOP, was recently featured on the Leading Lines podcast. The podcast focuses on educational technology and is hosted by faculty and staff at Vanderbilt University. Gamston was interviewed by former HSOP staff member Dr. Julaine Fowlin, current assistant director for instructional design at the Center for Teaching at Vanderbilt. Listen to the full podcast on the Leading Lines website.
---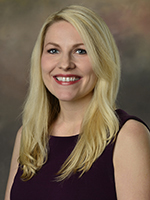 Cogle comments on nutrition of COVID patients
Dr. Sarah Cogle, associate clinical professor in the Department of Pharmacy Practice, recently discussed the nutrition needs of COVID patients during a session of the American Society for Parenteral and Enteral Nutrition (ASPEN) Malnutrition Awareness Week, held Oct. 4-8. According to survey data, very few COVID patients are receiving full nutritional support. Learn more and read what she had to say in this story from Pharmacy Times.
---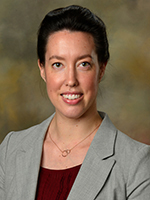 Lindsey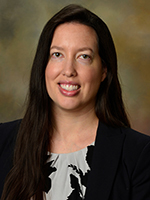 Natalie
Faculty members included in OID Faculty Success Program
Sponsored by the Auburn University Office of Inclusion and Diversity, eight faculty members will participate in the Faculty Success Program with the National Center for Faculty Diversity and Development. The 12-week online program—which will run from Jan. 23 to April 16—is designed to equip tenure-track and tenured faculty with the skills needed to increase research and writing productivity while maintaining a healthy work-life balance.
Two of the eight faculty members selected are HSOP's Drs. Lindsey and Natalie Hohmann, both assistant professors in the Department of Pharmacy Practice. Read more about the program on the Auburn website.
---