Updated March 31, 2022
The Auburn Pharmacist Online is an electronic newsletter providing news, events and updates from the Harrison College of Pharmacy. Have something you would like included? Email hsopcomm@auburn.edu.
---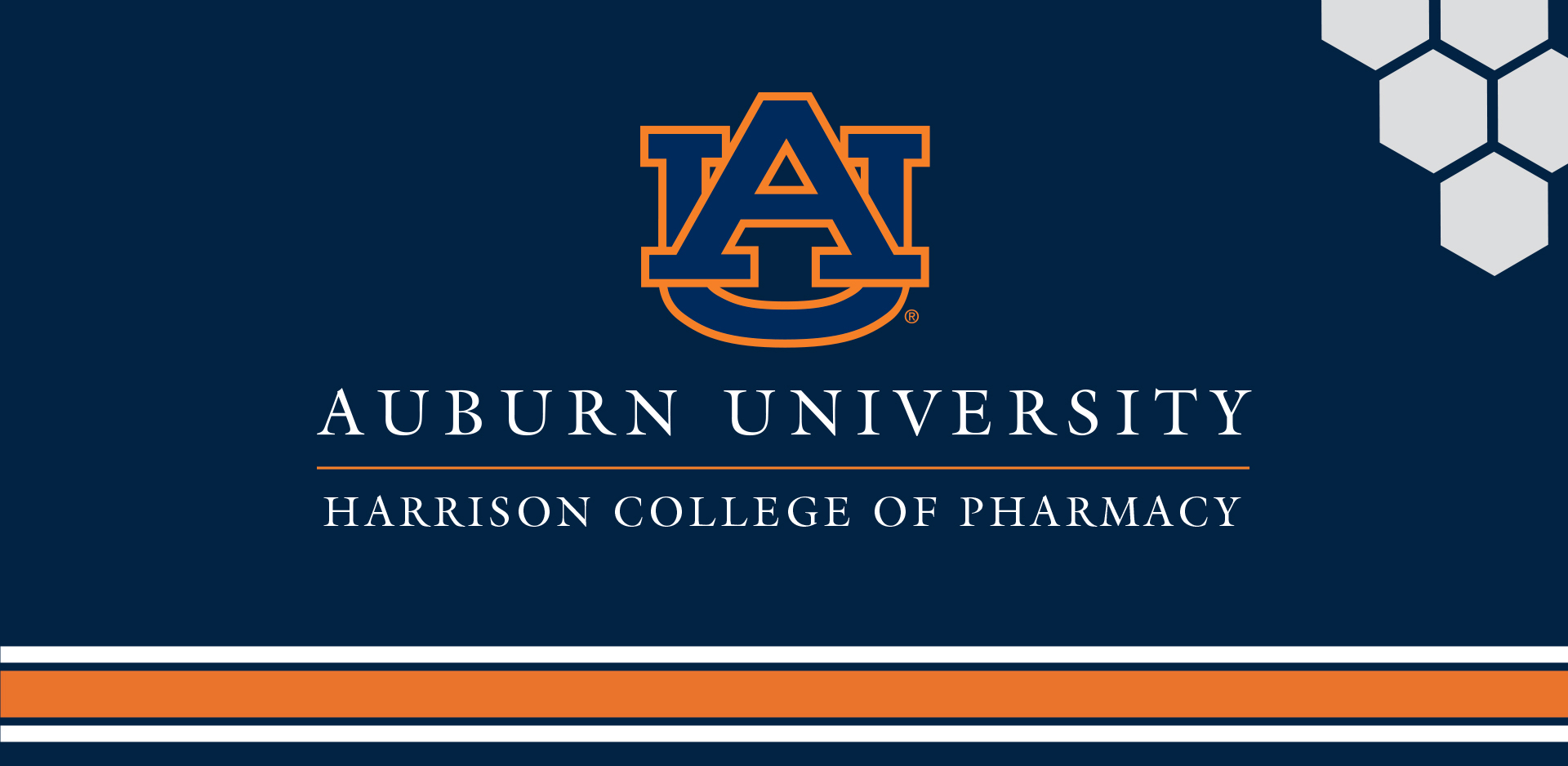 Auburn Board of Trustees approves pharmacy name change
Auburn University's pharmacy program will now be known as the Harrison College of Pharmacy. Established as a school of pharmacy in 1941, the change in designation to a college came following a vote by the Auburn Board of Trustees at their Feb. 4 meeting. Also moved from schools to colleges were Nursing and Forestry & Wildlife Sciences. Read more about the change.
---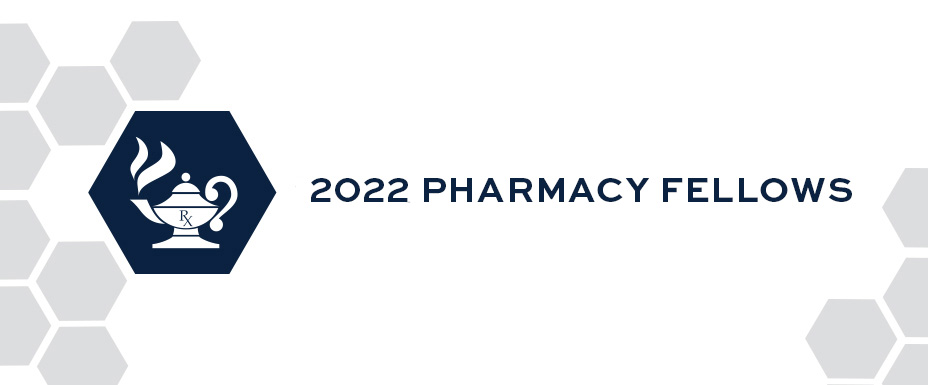 2022 HCOP Pharmacy Fellows announced
Four HCOP faculty members are recipients of the college's Pharmacy Fellowships, Acting Dean Dan Surry announced Feb. 26. The fellowships recognize the accomplishments by outstanding faculty across a variety of areas, including research, teaching, outreach and collegiality. The 2022 Pharmacy Fellows are Dr. Taylor Steuber (Dr. Lucinda Maine Pharmacy Education Fellow), Dr. Surachat Ngorsuraches (Jack and Lillian Clift Pharmacy Fellow in Research), Dr. Jeanna Sewell (Mahlon G. Turner Pharmacy Fellow in Outreach), and Dr. Angela Calderón (Graduates of the 1980s Pharmacy Fellow). Read more about the newest Fellows.
---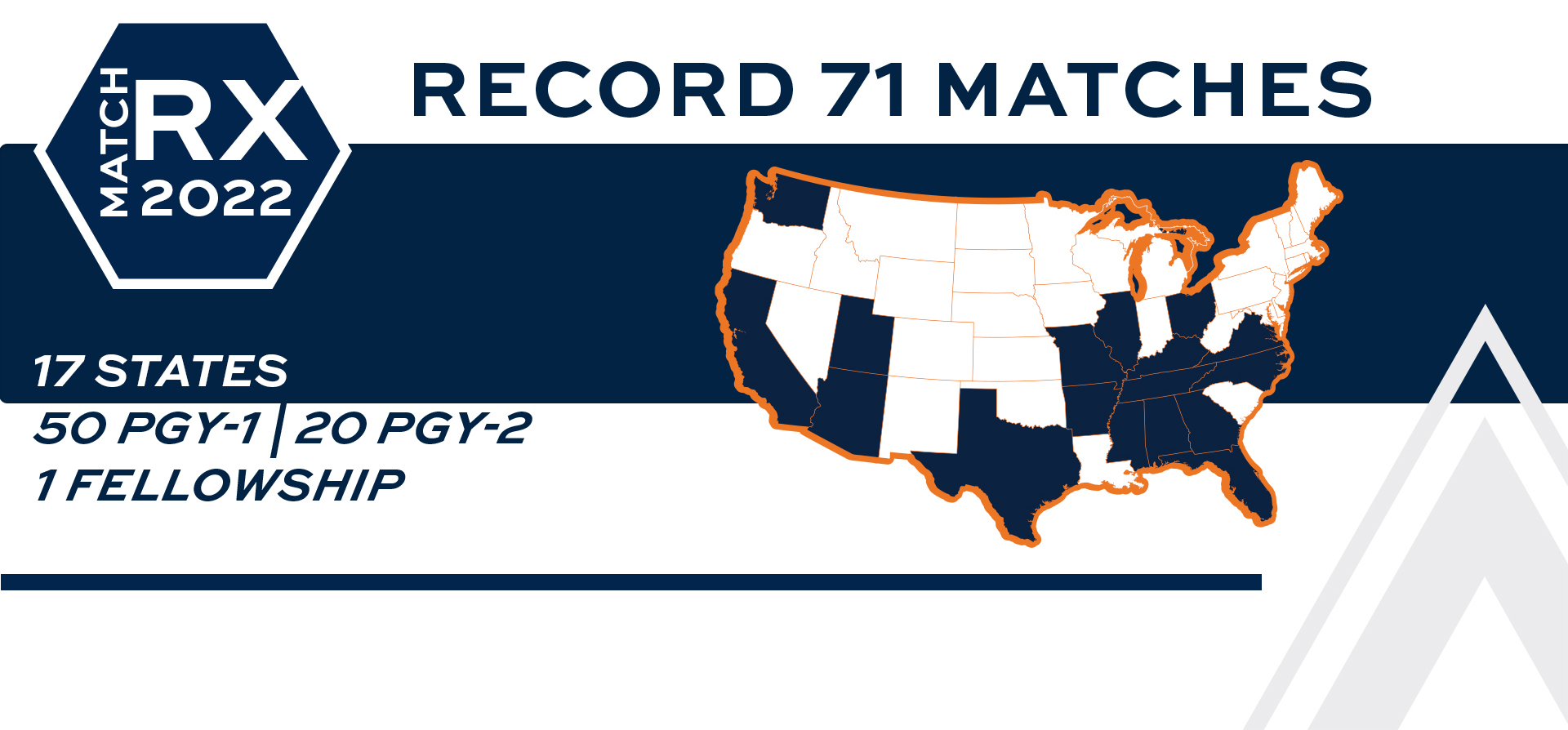 HCOP matches record 71 with residencies and fellowships
For the first time ever, more than 70 current and former HCOP students matches with PGY-1 residency programs and fellowships. In total, 50 members of the Class of 2022 matched with residency programs with an additional accepting a postdoctoral fellowship. Among PGY-2 programs, 20 HCOP alumni matched with programs. In all, those who matched landed at programs in 17 different states with 29 remaining to serve in the state of Alabama. Other states included Arizona, Arkansas, California, Florida, Georgia, Illinois, Kentucky, Mississippi, Missouri, North Carolina, Ohio, Tennessee, Texas, Utah, Virginia and Washington.
---

HCOP team wins ASHP National Clinical Skills Competition
The HCOP team of Lauren Campisi and Yumi Oh, both members of the Class of 2022, claimed the championship title at the American Society of Health-System Pharmacists Clinical Skills Competition on Dec. 5. Held virtually as part of the ASHP Midyear Clinical Meeting, the duo claimed the title out of 140 teams competing from pharmacy schools across the country. It marks the first time in the competition's history for HCOP to win the title.
The competition is an interactive, team-based analysis of clinical scenarios for hospital and health-system pharmacists. It provides pharmacy students the opportunity to enhance their skills in collaborative practice with physicians in providing direct patient care. Read more from Campisi and Oh about their big win.
---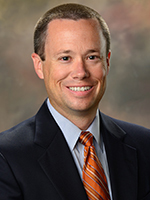 Fox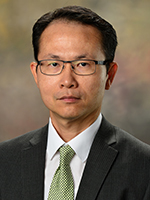 Ngorsuraches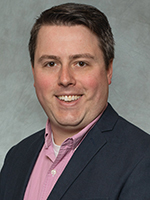 Smithgall
Faculty earn promotion and tenure
Three Harrison College of Pharmacy faculty members were recently awarded with promotion or tenure, recognizing their outstanding efforts to the school. The promotions are effective October 1, 2022. Drs. Brent Fox and Sean Smithgall received promotions while Dr. Surachat Ngorsuraches received tenure. Read more on the HCOP website.
---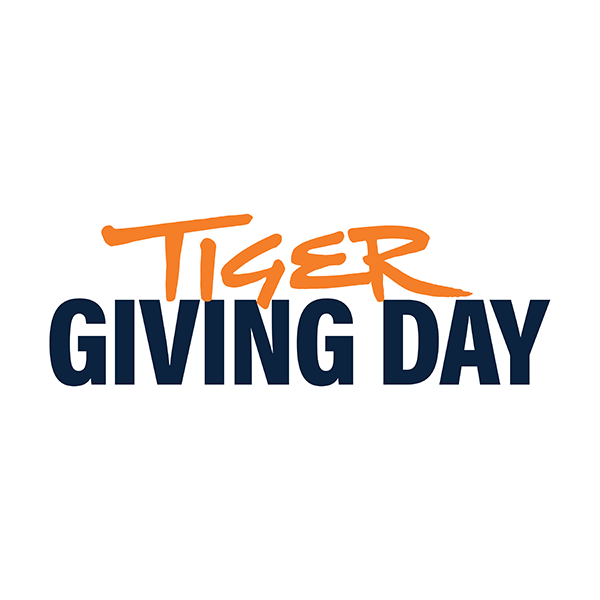 HCOP surpasses Tiger Giving Day goal
Thanks to 157 generous donors, HCOP surpassed its goal for Tiger Giving Day. The project was titled "Provide Blood Pressure Monitoring to At-Risk Patients," the project sought to purchase blood pressure monitors to distribute at clinical sites in the region, arming patients with the ability to self-monitor their condition and battle the disease. Supporters gave a total of $10,785, surpassing the goal of $8,500 for 126%. The project was one of 51 as part of the annual Tiger Giving Day.
---

Pharmacy practice site addresses health disparities among sexual and gender minorities
When not providing instruction in the classroom, Auburn University faculty within the HSOP's Department of Pharmacy Practice are providing innovative and meaningful care as practitioners at pharmacies, hospitals and clinics throughout Alabama. One of those faculty members is Dr. Kevin Astle, an assistant clinical professor on the Mobile Campus. Astle recently joined the pharmacy practice at the University of South Alabama Family Medicine Clinic, where he is providing care for those in the LGBTQ+ community. Learn more about Dr. Astle and his practice.
---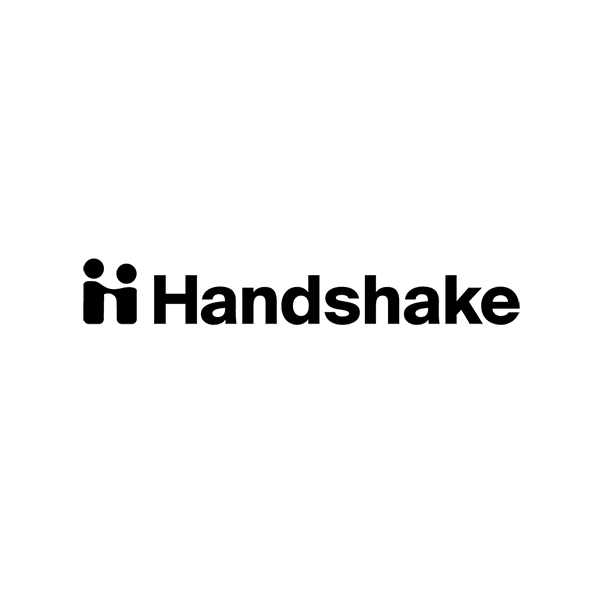 HCOP utilizing Handshake Career Center
The Harrison College of Pharmacy has adopted the use of Handshake, Auburn University's job platform through the Career Center. Handshake allows current students, alumni, and employers to post and search for jobs. Current students and alumni with an active Auburn account can access Handshake using their Auburn University Credentials. Alumni without an active Auburn account can gain access to Handshake by contacting the Auburn University Career Center at 334-844-4744. Employers looking to post a position will create an employer profile for their company. Alumni employers should utilize their individual profile to search for jobs and create a separate employer profile to post jobs. Please see below guide for employers to create a Handshake profile.
Please visit career.auburn.edu/handshake to access Handshake. For additional information, please contact Brianna Foster at b.foster@auburn.edu or 334-844-8371.
---
AU InforMed celebrates 20 years and highlights kidney month
AU InforMed, the newsletter of the J.L. Bedsole Drug Information Center at the Harrison College of Pharmacy, is celebrating its 20th year of continuous publication in 2022. The first issue of the 20th year covers new drugs approved in 2021, including a listing of approvals, summaries of the approved drugs, and rare disease categories for new drug treatment.
The second issue of the year highlights National Kidney Month. Read them and more on the AU InforMed website.
---
CAO welcomes 2022-23 residency class
The Division of Clinical Affairs and Outreach recently welcomed its 2022-23 PGY-1 residency class. Joining the division for the upcoming year are Megan Carter (University of Mississippi School of Pharmacy), Holli Chandler (Harrison College of Pharmacy), Morgan Jackson (Xavier University of Louisiana College of Pharmacy), and Jennifer Le (Texas Tech Health Sciences Center School of Pharmacy). The group will join the CAO staff officially on July 1.
---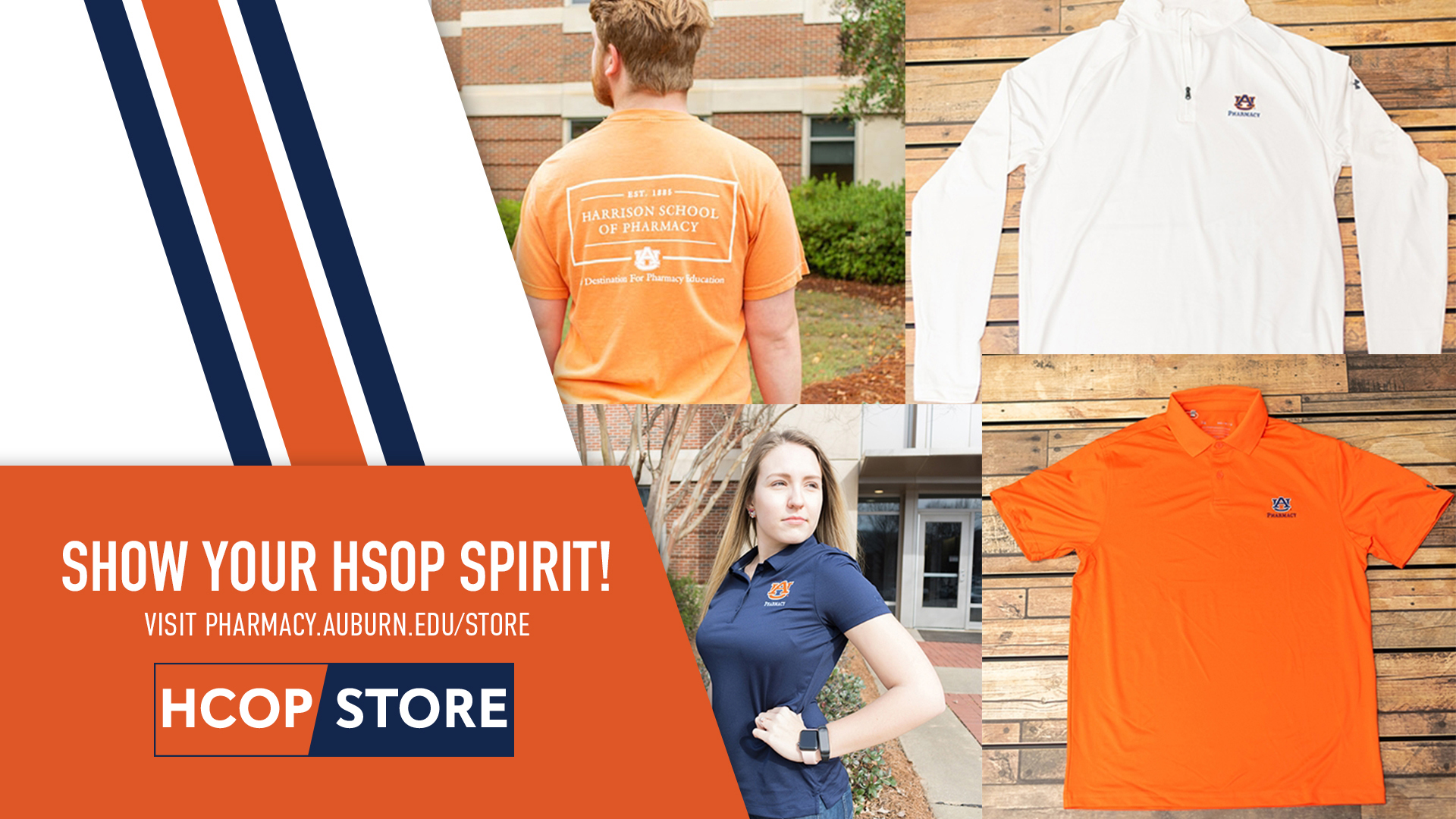 New Items Available in the HCOP School Store
HSOP items are available in the School Store, including new apparel from Under Armour. Launched in partnership with the Auburn University Bookstore, the online store also includes apparel, drinkware, and other items. All proceeds from the HSOP store will be used to support student success through various programs. To learn more, click HERE or visit pharmacy.auburn.edu/store.
---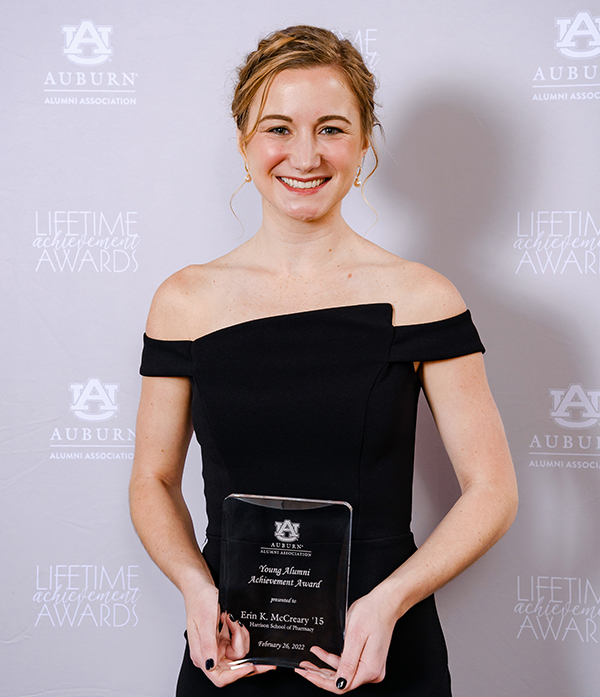 McCreary named Young Alumni Achievement Award winner
Erin McCreary, Pharm.D., BCPS, BCIDP, a member of the HSOP Class of 2015, was recently honored as the college's first-ever Young Alumni Achievement Award winner by the Auburn Alumni Association.
Dr. McCreary is an Infectious Diseases Pharmacist and Director of Stewardship Innovation, Infectious Disease Connect with UPMC and a Clinical Assistant Professor of Medicine with the University of Pittsburgh School of Medicine. In her roles with UPMC, she served as the chair of the UPMC System COVID-19 Therapeutics Committee, responsible for all COVID-19-related therapeutic guidelines and information technology support across a 40-hospital academic learning health system.
---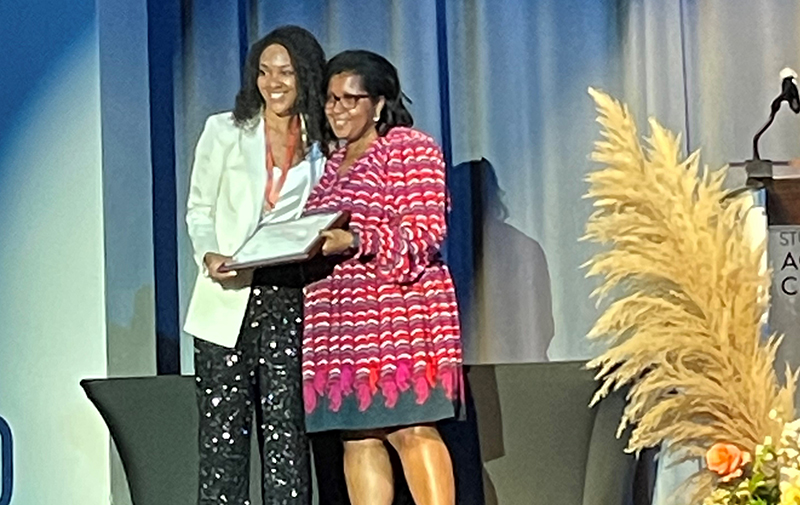 HCOP's Winder recognized as part of Black Alumni Weekend
Dr. Marquita Winder (left), a member of HCOP's Class of 2010 was recognized as part of Black Alumni Weekend at Auburn University. Winder received one of the Black Alumni Weekend Awards, honors that recognize recipients for outstanding achievements in their professional lives, personal integrity and stature and service to the university. Winder is a clinical pharmacy specialist with Dorn VA Medical Center in Columbia, South Carolina.
---
Graduate alum leads HCOP team in article on pharmacy curricular integration
Heba Aref, an alumna of the Health Outcomes Research and Policy option and current faculty member at the University of Alberta, was recently published in Currents in Pharmacy Teaching and Learning, alongside Brandy Davis, graduate student in Health Outcomes Research and Policy, Dr. Bradley Wright, Hill Crest Associate Clinical Professor, and Dr. Julaine Fowlin, former HSOP staff member. Their article, titled "High-level curricular integration in pharmacy schools: A systematic literature review," aimed to focus on the high-level curricular integration practices in pharmacy schools by systematically reviewing the literature addressing the four elements of high-level curricular integration.
---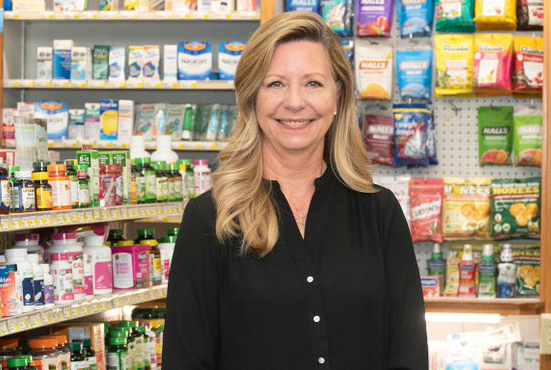 Pam Reeve highlighted in Village Living
Pam Reeve, a member of the HCOP Class of 1983 and a pharmacist at Ritch's Pharmacy in Mountain Brook, was recently profiled by Village Living. Ritch's Pharmacy is owned by fellow HCOP alums Ralph and Becky Sorrell. Read more about Reeve and the pharmacy in this online profile.
---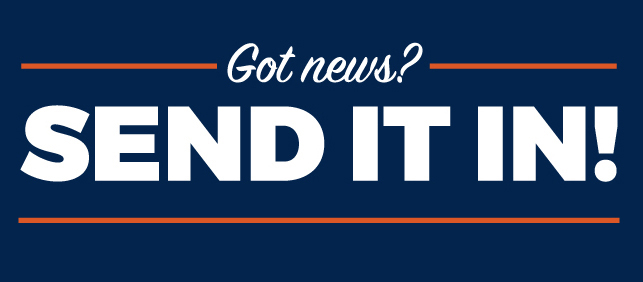 We Want to Hear from You
One of our favorite things around the Harrison College of Pharmacy is when we hear from our alumni and friends. We would love to hear from you with updates on your practice, career, or life in general. Please send any updates or news items you have to hsopcomm@auburn.edu.
---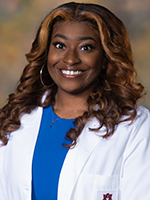 Chinakwe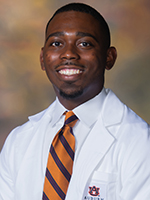 Grey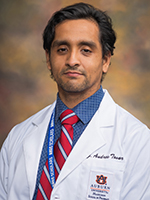 Tovar
Three HCOP students in 2022-23 Schweitzer Fellows class
Three Harrison College of Pharmacy students were among just 20 students in the state of Alabama to be selected for the prestigious Schweitzer Fellowship. Recipients are selected based on their academic and submitted projects. The projects will improve the health and social well-being of their populations of choice throughout the state while simultaneously strengthening their leadership skills. In doing so, they will continue the legacy of the Fellowship's namesake, the famed physician-humanitarian Dr. Albert Schweitzer.
Those selected for the fellowship program are Chigozie Chinakwe, a member of the Class of 2025; Micah Grey, a member of the Class of 2025; and Andres Tovar, a member of the Class of 2024.
---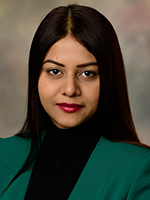 Tanni
Tanni receives prestigious Merriwether Fellowship
Kaniz Tanni, a Ph.D. student pursuing the health outcomes research and policy option, was recently selected for one of the prestigious Merriwether Fellowships. She is one of just four recipients university-wide to receive the fellowship, of which selection is based on professional promise. Tanni is also just the second HCOP student to receive the fellowship, joining Tessa Hastings in 2017.
---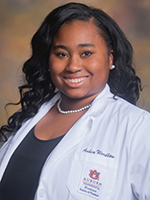 Wordlaw
Wordlaw selected for CEOE assistantship
Ashia Wordlaw, a member of the HCOP Class of 2023, was recently selected for a graduate assistantship with the Auburn University Center for Educational Outreach and Engagement. Specifically, she will work with the Workforce Innovation and Opportunity Act supplemental program where she will advise students seeking certification in medical careers with the intent of serving local rural populations.
---
16 students initiated into Phi Lambda Sigma
Sixteen HCOP students were recently initiated into Phi Lambda Sigma, a national pharmacy leadership organization founded at Auburn in 1965. The purpose of Phi Lambda Sigma, also known as the national Pharmacy Leadership Society, is to promote the development of leadership qualities, especially among pharmacy students. Those initiated during the ceremony on March 16 were Victoria Barker, Sarah Grace Barnes, Tiffany Cadwallader, Katelyn Carswell, Lucy Chae, Lauren Fleming, Matt Hadley, Angelique Holmes, Colin Mallory, Jose Martinez, Ashleigh Neese, Abby Obakpolor, Emily Oliver, Jennie Reese, Amber Smith, and Linda Tran.
---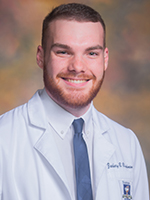 Blackmon
Blackmon recognized by Publix
Zach Blackmon, a member of the HCOP Class of 2023, was recently recognized with the Publix Gold Coin Award for his patient service. The Gold Coin Award was established to recognize Publix employees who go above and beyond in their customer service. Blackmon has worked with Publix since 2017, first as a pharmacy technician and now as a pharmacy intern.
---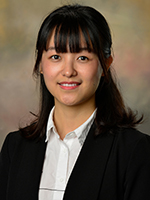 Zhao
Zhao leads HORP team published in JAPhA
Yi Zhao, a graduate student in the Health Outcomes Research and Policy option, was recently published in the Journal of the American Pharmacists Association with an article titled "Participation in emergency preparedness and response: a national survey of pharmacists and pharmacist extenders." Zhao is the first author on the article that also includes Pharm.D. student Kavon Diggs and Dr. Salisa Westrick, department head in Health Outcomes Research and Policy. The CDC-funded project also includes Dr. David Ha of Stanford Health Care, as well as Dr. Hannah Fish and John Beckner of the National Community Pharmacists Association.
---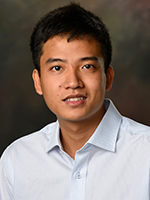 Truong
Truong published in American Journal of Preventative Medicine
Cong Truong, graduate student in the Health Outcomes Research and Policy option recently published "Video-Observed Therapy Versus Directly Observed Therapy in Patients With Tuberculosis," in the American Journal of Preventative Medicine. Co-authors with Truong were and Kaniz Tanni, graduate student in Health Outcomes Research and Policy, and Dr. Jingjing Qian, associate professor in the Department of Health Outcomes Research and Policies. Their article focused on evidence in the effects of video-observed therapy versus directly observed therapy on medication adherence, treatment completion, and tuberculosis resolution among patients with tuberculosis.
---
Chakravarti wins ASH Abstract Achievement Award
Sayak Chakravarti, a graduate student pursuing the pharmacology option, was recently recognized with an Abstract Achievement Award from the American Society of Hematology, or ASH. He received the award during the ASH Annual Meeting. The ASH Abstract Achievement Award is a merit-based award for trainees who are the first author and presenter of a high-scoring annual meeting abstract. Chakravarti's abstract was titled "Establishing a Novel Pipeline That Combines in-Silico Prediction with in-Vitro and Ex-Vivo Validation to Discover Secondary Drug Combinations Against Relapsed and/or Refractory Multiple Myeloma." Joining him as co-authors are post-docs Dr. Suman Mazumder and Dr. Harish Kumar, along with PI Dr. Amit Kumar Mitra, assistant professor in the Department of Drug Discovery and Development.
---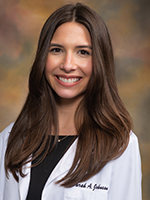 Johnson
Johnson and Bulloch promote benefits of chocolate
Sarah Johnson, a member of the HSOP Class of 2024, and Dr. Marilyn Bulloch, associate clinical professor in the Department of Pharmacy Practice, were recently published in Pharmacy Times with their article titled "This Valentine's Day, Remember Chocolate May Protect the Heart Against Heart Disease." The article discusses the mixture of ingredients in chocolate and the potential impacts on heart disease.
---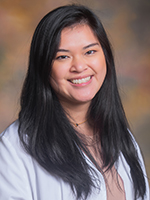 Doan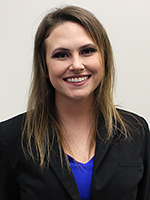 Milam
HCOP students publish COVID treatment research
Ashlee Milam (Class of 2022) and Diana Doan (Class of 2023) were recently published in the Journal of Pharmacy Technology in an article titled "Evaluation of Monoclonal Antibodies in Preventing Hospitalizations, Emergency Department Visits, and Mortality in High-Risk COVID-19 Patients." The pair conducted the research under Dr. Darrell Childress, antimicrobial stewardship pharmacist with East Alabama Health and a member of the HCOP Class of 2007, and Dr. Spencer Durham, associate clinical professor in the Department of Pharmacy Practice. The primary objective of the research was to compare hospitalization rates of high-risk patients who tested positive for COVID-19 within 28 days between those who received mAb infusions versus those who did not.
---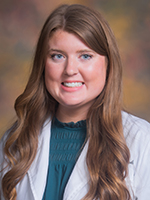 Carswell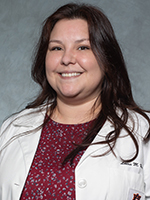 Harris
Harris and Carswell receive Pharmacists Mutual Community Scholarship
Laura Harris, a member of the Class of 2024 on the Mobile campus, and Katelyn Carswell, a member of the Class of 2023 on the Auburn campus, were recently awarded the Pharmacists Mutual Community Scholarship. The pair are two of just 20 recipients of the scholarship nationwide. The scholarship program acknowledges students interested in serving in an independent or small chain community pharmacy, or in an underserved geographic area. Student pharmacists must complete the scholarship application and essay by the scholarship deadline to be considered for the Pharmacists Mutual Community Scholarship.
---

---
---
---
---
---
---
---
---
---
---
---
---
---
---
---
---
---
---
---
---
---
---